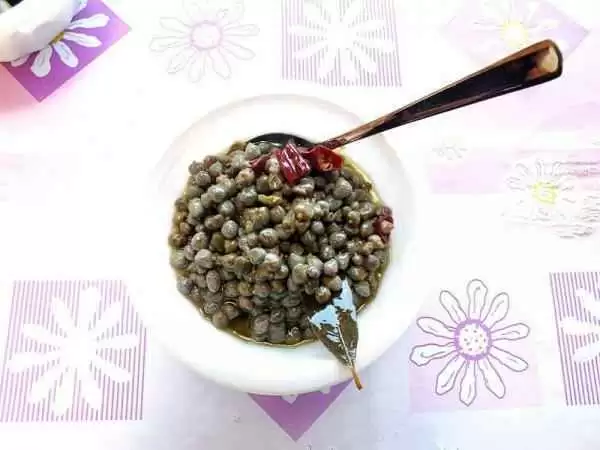 Caption: Image: CC--Annabelle Orozco
Celiac.com 08/18/2018 - This happy marriage of tangy lemon, salty capers and spices turn ordinary chicken breasts into an extraordinary entree. Easy to make and sure to appeal to even picky eaters, this creamy, tangy recipe will take your chicken from seven to eleven in no time.
Ingredients:
4 chicken cutlets
1½ cups chicken broth
5 tablespoons potato starch
2 tablespoons olive oil
3 tablespoons capers
4 cloves garlic, minced
1 teaspoon kosher salt
1 teaspoon ground black pepper
1 teaspoon lemon pepper
1 splash heavy cream
Zest and juice of 1 lemon
Parsley, for garnish, as desired
Directions:
On a plate, combine kosher salt, pepper, lemon pepper and 2 tablespoons of potato starch. 

Cover the chicken cutlets in potato starch mixture and place on a separate plate. 

Sprinkle half of the lemon zest over the cutlets and gently pat it on.

Heat oil in a large skillet over medium heat. 

Brown chicken until cooked through, about 3-4 minutes on each side. 

Move browned cutlets to a fresh plate.

In a bowl, whisk lemon juice, chicken broth, capers, garlic and remaining zest until smooth. 

Pour into skillet with drippings and whisk until blended. 

Add cream, as desired and stir until blended and smooth. 

Return chicken to pan and heat for about 2 minutes. 

Serve cutlets on white rice with your favorite vegetables on the side.

Spoon sauce over cutlets and garnish with parsley, as desired.