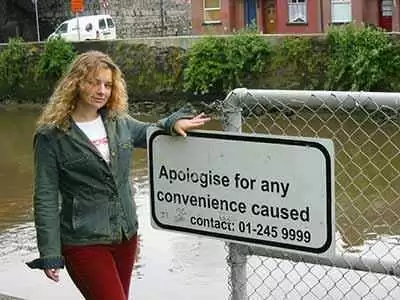 Caption: Photo: CC--istolethetv
12/22/2015 - Eating Gluten-Free is not complicated and certainly not less nutritious than conventional menu choices. But there are challenges for the person with celiac disease. Gluten containing substances are used throughout a wide variety of convenience foods—soups, sauces, salad dressings, etc.—so a gluten-free label became necessary to minimize the possibility of gluten contamination.
Those celiacs wanting to minimize cooking were excited when more Americans started to endorse gluten-free eating. Now supermarkets were filling the shelves with gluten-free flour blends, baking mixes, brownie mixes, chocolate chip cookie mixes, and even a banana bread mix.
---
Celiac.com Sponsor (A12):


---
---
Celiac.com Sponsor (A12-m):


---
Keep in mind, the gluten-free label in the United States means that the gluten level in that product must be less than 20 ppm. This level may still be too high to tolerate for those with gluten enteropathy—even very low levels of gluten very sensitive individuals may mean continued symptoms. Also realize that there is NO independent or government agency overseeing the truth in labeling that celiacs expect from the gluten-free label.

It is also important to consider the nutritional value of gluten-free products. Recently eleven gluten-free products were purchased from local supermarkets and tested for quality and convenience. Here is a summary of the evaluations:

King Arthur Flour gluten-free Banana B read mix made a delightful bread but sugar is the first ingredient. One slice= 16g or 4 teaspoons sugar. Whole grain brown rice flour was the second ingredient which added more nutritional value than white rice flour.

Chocolate chip cookie mixes from Betty Crocker (13g or 3+ teaspoons sugar per 2 cookies), Hodgson Mill (15g or ~4 teaspoons sugar per 2 cookies) were crispy and delicious but could have reduced sugar content like Among Friends Double Chocolate Cookie Mix (8g or 2 teaspoons sugar per 2 cookies). King Arthur Flour gluten-free cookie mix allows customization of your cookie so nutrition labeling indicates 7g or ~2 teaspoons sugar BEFORE adding chocolate chips or dried fruit.

Hodgson Mill Brownie mix (13g or 3+ teaspoons sugar) and King Arthur Flour Company Brownie mix (18g or 4 1/2 teaspoons sugar) list sugar as the first ingredient so moderation in consumption is recommended.

Among Friends Baking Mix for fruit crisp (8g or 2 teaspoons sugar before adding fruit) is oat based providing a whole grain topping for peaches, strawberries, or blueberries. Some celiacs may not tolerate oats even when processors certify that they have been milled on dedicated equipment.
Hodgson Mill Cookie mix offers 5 recipe choices from one mix. The nutrition label indicates 13g or 3+ teaspoons sugar in the basic mix before chocolate and sugar for one variation or chocolate pieces for another are added to the batter.

XO Baking Company All Purpose Flour offers the combination of tapioca (cassava) flour, potato starch, and coconut flour for use in cookies, brownies, cakes, pancakes, muffins, etc. No sugar is in the flour blend so the baker can determine how much sugar or what kind of sweetener to use.

Pillsbury All Purpose gluten-free Flour Blend features a chocolate chip cookie recipe on the package. It is a blend of rice flour, potato starch, pea fiber, and tapioca starch so the sweetener of choice can be determined by the cook.

Seven out of eleven baking mixes contained xanthan gum. It is a frequent food additive in baking products to make the dough sticky or moist. Xanthan gum is derived from the bacteria Xanthomones campestris which is used as a thickener in salad dressings and sauces. This bacteria strain is the same one that causes black mold on broccoli, cauliflower and leafy green vegetables which results in a slimy coating.

For those wanting to limit their exposure to genetically modified foods, xanthan gum is not recommended. In the USA it is derived corn. Since no studies have been done on sensitivities to xanthan gum, those with gastro-intestinal sensitivities would be wise to limit or avoid products containing it since labels do not state the carbohydrate source used in production.

Celiacs with intestinal bloating and gas issues may find that similar symptoms can be caused by too much xanthan gum. In addition, as a thickening agent (salad dressing, ice cream or egg substitute products like egg beaters) xanthan gum can act as a very effective laxative.

Convenience products can be a lifesaver for someone who does not like to cook or has limited time. Many convenience mixes like those evaluated above can be high in sugar and fat. Foods with high sugar have a high glycemic index which has been shown to contribute to chronic diseases like diabetes, high blood pressure and cardiovascular disease.

Whole foods offer better nutrition for people with celiac disease. Convenience foods and bakery products are a treat—they can add variety to a gluten-free diet—but a paleo diet is the healthiest choice for anyone, including those on a gluten-free diet.