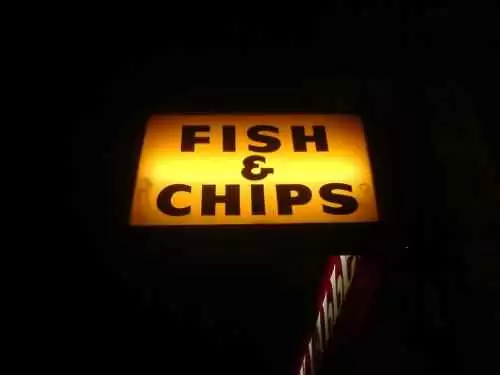 Caption: A popular local fish and chip shop in Norwich, UK adds gluten-free menu, doubles in size. Photo: CC--Banalities
Celiac.com 05/27/2017 - The folks in Norwich, England know a thing or two about fish and chips. So does Lucy's Chips, which has operated a popular stall on Norwich market for the last 40 years.
So, many people were likely surprised to see Lucy's suddenly double in size. And likely even more were surprised to see Lucy's offer a gluten-free version of their popular fish and chips, each prepared in separate areas.
Lucy's had already begun frying its chips in vegetable oil to appeal to vegetarians, and their new menu now boasts a range gluten-free items, including gluten-free versions of unusual products, including battered halloumi, toad in the hole and calamari.
Barclay Gray, 50, from Sprowston, who runs the stall, said: "Before we were just chips and sausages but…we now have loads of different items available at the stall…to cater to vegetarians and gluten intolerant people.
Mr Gray explained that the recent expansion means that he can fry his fish and gluten-free products separately.
Even though Lucy's is under new management, says Mr. Gray, "It has been kept in the family. We're just carrying on and improving where we can."
Both Mr, Gray and his customers seem pleased with the changes. "The reaction has been very good. Customers have said that the stall looks lovely, they're so pleased that they can now get gluten free fish and chips."
If you find yourself in Norwich, and get the urge for some tasty gluten-free fish and chips, be sure to look for Lucy's at the Norwich market. If you do, be sure to send us a note about your experience.
Read more at EDP.co.uk