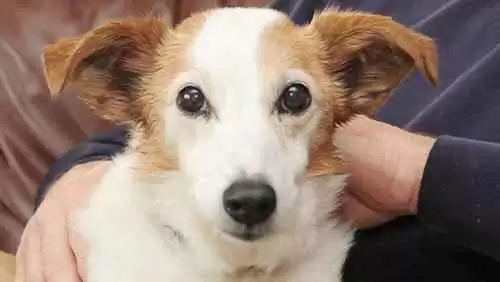 Caption: Photo: SWNS/The Daily Mail
Celiac.com 12/11/2014 - A pampered a Jack Russell terrier is being hailed as Britain's oldest dog after reaching the ripe old age of 25 years, and gluten-free fish fingers are among the foods that keep her happy and healthy.

The dog, called Meg, eats whatever she likes theses days, says owner David Abrahams, of Stoke St Michael, Somerset, and that includes roast dinners, gluten-free fish fingers and Peppa Pig-shaped spaghetti in tomato sauce.
Read the whole story at The Daily Mail.
Does your dog get gluten-free food or treats as part of its diet? How about your cat? Share your gluten-free pet stories below.