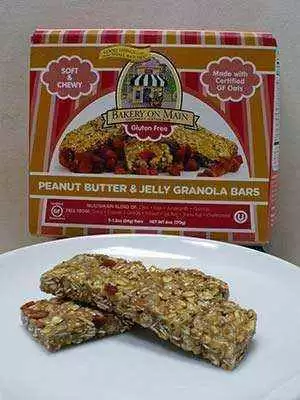 I'm always keeping an eye out for nutritional snacks that are convenient for "grab-and-go" moments.  I recently came across Bakery On Main's Gluten-free Peanut Butter and Jelly Granola Bars and I have to say that I was pleasantly surprised.  These bars are soft and chewy and are made with real peanut butter and dried strawberries so there are no mystery ingredients or artificial flavors, which always gives me extra peace of mind.  What I did find surprising is that the bars also contained other nutritional gluten-free grains like quinoa and amaranth but my kids still liked them.
Visit their site: www.bakeryonmain.com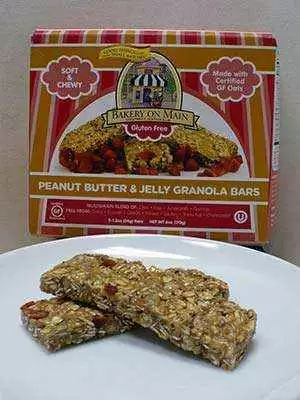 Note:Articles that appearin the "Gluten-Free Food & SpecialtyProduct Companies" section ofthis site are paid advertisements. Formore information about this seeour AdvertisingPage.