It's about time someone came up with a healthy gluten-free travel snack pack for kids.  This one contains several fun treats including a fish oil, a probiotic, and a toy or activity booklet. The treats also include one seed and fruit trail mix, a bag of multi-grain chips, squeezable fruit, an Applesauce On The Go pouch, Crunchable Yogurt and a SuperFood Powder Packet to mix with juice or water. 
If you are looking for gluten-free snacks that are healthy, convenient, and fun, the Good Bag For Kids is worth checking out:  www.goodbagforkids.com.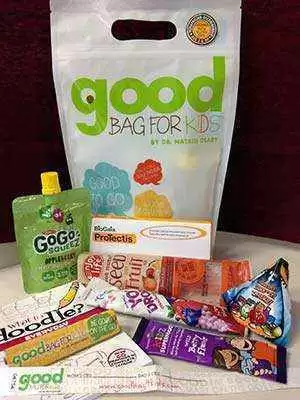 Review written by Patricia Seeley.