KidzShake was created by a physician and mother who wanted her children to have a beverage that does not contain sugar or artificial ingredients.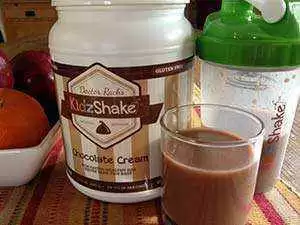 KidzShake is made with a low glycemic protein blend and sweetened with stevia and xylitol, which makes it the perfect beverage for kids with blood sugar problems.  This shake also contains a digestive blend and an enteric-coated probiotic blend – something you will not find in any other beverage for children on the market today. 
Visit their site for more info: www.kidzshake.com.
Review written by Patricia Seeley.