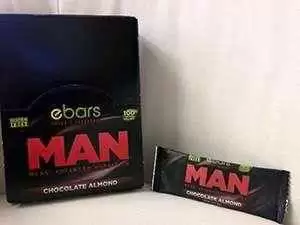 Great energy bars do not have to contain soy.  If you're gluten-free and can't eat soy, you should try this new gluten-free energy bar made by Ebars. 

The main ingredients are almonds, honey, oats, flaxseed and pumpkin seed.  The sweetness of the bars is provided by coconut sugar and raspberry, and the himalayan pink salt ensures the bars are not too sweet.  I found that they satisfied my cravings for something chewy and delicious at the same time. 
For more information visit their site: www.ebars.com.
Review written by Patricia Seeley.