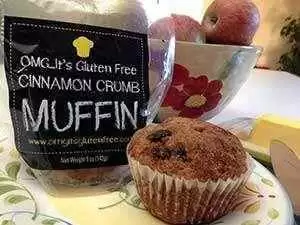 My daughter Mica (who is not gluten-free) and I recently tried an OMG...It's Gluten Free Cinnamon Crumb Muffin, and her reaction summed up the experience perfectly: "Dad, are you sure this is gluten-free...because it tastes too good? I want more!"
Both Mica and I gave this product a huge thumbs up, and she ended up eating the last one I had...before I could. 
For more info about their products visit: www.omgitsglutenfree.com.
Review written by Scott Adams.