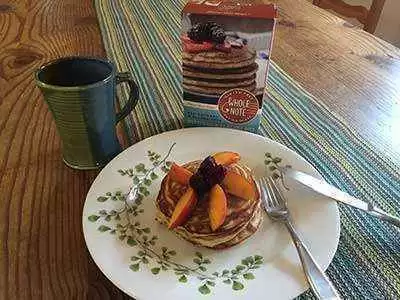 Now is the season for pumpkin bread and I want to share with you a product that I think you will love: Whole Note All Natural & Gluten-Free Pumpkin Bread and Muffin Mix.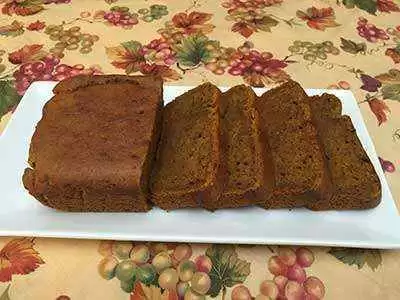 Whole Note Food Co. does not make your typical unhealthy gluten-free mixes—they go way out of their way to use healthy, whole grain flours that include brown rice, buckwheat, teff, flaxseed, millet, oats and sorghum.
I liked the pumpkin bread mix so much that I also decided to try their Whole Note All Natural & Gluten-Free Buttermilk Pancake Mix. I've been searching for healthier versions of gluten-free pancakes that also taste good, and I am happy to report that these pancakes succeed very well at both.
I highly recommend both mixes for anyone on a gluten-free diet, and especially for those who are also trying to eat healthier gluten-free versions of their favorite foods.
For more info visit: www.wholenotegf.com