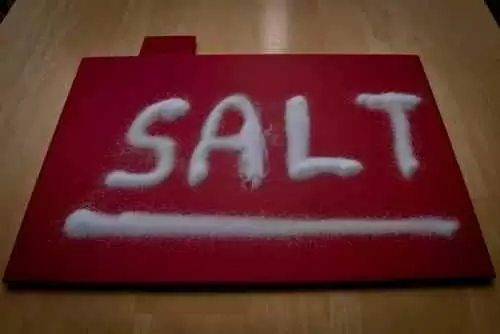 Caption: Are gluten-free foods and snacks too salty? Photo: CC-- Ian Watson
Celiac.com 08/29/2017 - The popularity of gluten-free products has soared, despite little evidence that gluten-free products are beneficial for people who do not have celiac disease.
The number and range of gluten-free products continue to grow at a rapid pace, and manufacturers are adding more all the time. The proliferation of gluten-free products is inviting the scrutiny of nutritionists, some of whom are arraigning the alarm about questionable nutrition of many gluten-free foods and snacks.
The team also compared salt content for each product in a particular category to the salt content (per 100g) of a randomly chosen gluten-containing equivalent product of that category. Notable differences in salt content include:
Schar Gluten Free Pretzels (3.0/100g), twice the salt of Sainsbury's Salted Pretzels (1.5g/100g)
Mrs Crimble's Original Cheese Crackers (3.5/100g), 2.5 times the salt of Ritz Original Crackers (1.38/100g)
The Snack Organisation Sweet Chilli Rice Crackers (2.6/100g), 3 times as salty as Aldi's The Foodie Market Crunchy Chilli Rice Snacks (0.84/100g)
These revelations invite questions about whether health-conscious shoppers are being misled.
Nutritionists are urging shoppers to look past clever packaging, and to not automatically assume that "gluten-free" foods are healthy.
Full Survey Data: Actiononsalt.org