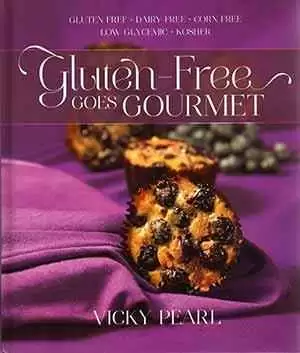 The first thing I really appreciated about this cookbook, besides the gorgeous photography, is the introductory section called "Ingredients Unveiled".  Different types of flour, sweeteners, and oils are described and the nutritional benefits of each are also included. 
I like a cookbook that teaches me about what I am putting into my body, rather than just providing me with a bunch of recipes.  Of course there are plenty of great recipes for everything from dips to desserts and they are all easy to make, dairy-free, and kosher. This is a great cookbook for any gluten-free kitchen.
---
Celiac.com Sponsor (A12):


---
---
Celiac.com Sponsor (A12-m):


---
For more information go to:  www.GFbyvickypearl.com

 Review written by Patricia Seeley.