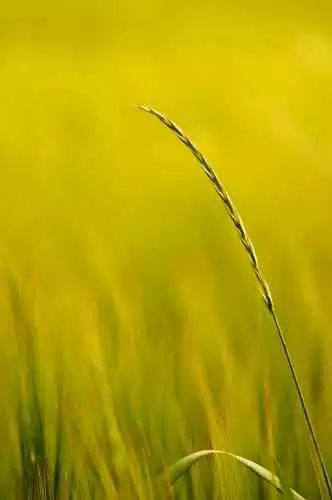 Celiac.com 10/18/2016 - Whole grains, including gluten-free grains, have never been more popular, but as their fortunes grow as a whole, that of wheat is diminishing.

The whole grains category includes both gluten-free grains, such as quinoa and other ancient grains, and gluten grains, such as barley, rye and triticale, but wheat products have never been less popular, and continue their downward sales slide.

This year, 1,282 new products have registered for the Whole Grain Stamp so far, a pace set to meet or beat last year's record of 2,122 new products; up from 1,666 in 2014 and 1,622 in 2013, according to Cynthia Harriman, director of food and nutrition strategies at the Whole Grains Council. More than half of new products with the Whole Grain Stamp had a gluten-free first ingredient last year, an increase over 33% in 2007 to 2009, according to Harriman. However, even as scientists question the claimed benefits of gluten-free foods, such as weight loss, for people without celiac disease, many consumers are eating gluten-free foods "just for the variety," Harriman said.

Either way, the market for gluten-free foods is set to approach $5 billion by 2021, up from $2.84 billion in 2014. Going forward, more of that market will go to gluten-free grains, lees to wheat.

Flour used to be the main way consumers bought whole grains, but now consumers and manufacturers are embracing complete, minimally processed whole grains, which can improve product textures, flavors and health benefits.

Sprouted grains are also receiving more attention and are expected to generate product sales of $250 million by 2018. Overall, 27% of consumers say they are eating more whole grains than they did six months ago, according to a recent survey.

Read more at Fooddive.com.
---
Image Caption: Popularity of whole grains soars, but wheat struggles to compete. Photo: CC--Neil Williamson