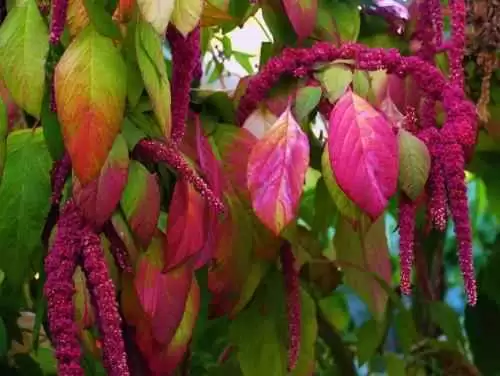 Image Caption: Photo: CC--Naturalflow
Celiac.com 12/07/2017 - Amaranth is naturally gluten-free and usually safe for people with celiac disease or gluten sensitivity.

Amaranth is not actually a grain, but is considered a pseudo-cereal like it's cousin, quinoa. Both are part of the same large family that includes beets, chard and spinach.

Amaranth is highly nutritious, and contains about one-third more protein than rice, sorghum, or rye. It also contains high levels of calcium, iron, potassium, magnesium, and fiber, together with a nearly perfect amino acid profile.

So, amaranth is good to include in just about any diet, but especially for gluten-free folks looking for more nutritious options.

Cooked amaranth is very similar to cooked quinoa, with similar nutty taste and chewy texture, although cooke amaranth is not quite as fluffy as quinoa.

Like quinoa, it's important to soak amaranth thoroughly before cooking.

As with buckwheat and quinoa, you can also bake with amaranth flour. If you're looking for something more nutritious than brown rice and other flours, then amaranth flour may be a good fit. Here are some recipes that use amaranth flour.

Also, amaranth is more comparable to wheat in terms of the chewy, sticky characters needed for baking, so it's a good addition to many gluten-free breads. You'll likely still need xanthin gum, but probably less of it.

Like rice, or quinoa, amaranth goes great in soup.

Here's a recipe for stuffed chicken breasts with oatmeal and amaranth.