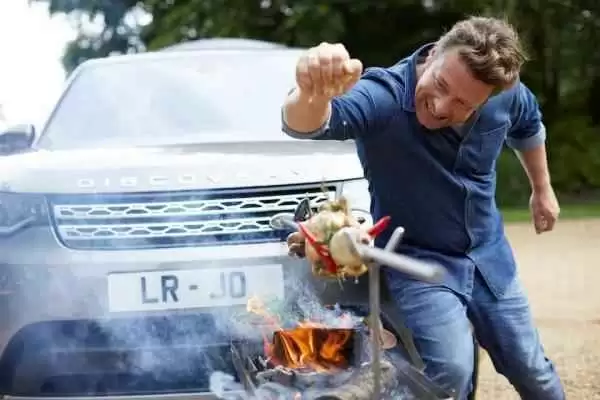 Caption: There appears to be some cooling in the trademark dispute between Gluten Intolerance Group and celebrity chef, Jamie Oliver. Photo: CC--Land Rover Mena
Celiac.com 03/14/2018 - A trademark spat that had developed into a lawsuit between an American gluten intolerance group and a well known British chef has been resolved.
Celebrity chef Jamie Oliver recently found himself on the receiving end of a trademark infringement lawsuit filed by the Gluten Intolerance Group of North America (GIG), which had sued Oliver for allegedly infringing its trademark, a circle with the letters gluten-free.
---
Celiac.com Sponsor (A12):


---
---
Celiac.com Sponsor (A12-m):


---
GIG claimed in the suit that a similar symbol used by Oliver was "likely to mislead consumers into thinking his recipes are certified gluten-free." For reasons still unknown, the group recently asked a Washington federal court to dismiss the suit.

GIG's request would free Oliver and his Jamie Oliver Enterprises Ltd., from all claims in the suit alleging infringement of the circle with the letters gluten-free that GIG uses to certify products as gluten-free.

Barring some unforeseen development, the judge in the suit is likely to grant the motion, and the whole episode will be water under the gluten-free bridge, so to speak.