Celiac.com 12/11/2009 - Happy Holidays, gluten-free food lovers! Our readers enjoyed the Thanksgiving edition of Celiac.com's Gluten-free Holiday Guide so much that we've decided to provide even more gluten-free food for thought as the holidays kick into high gear!Once again, the basic message is the same: With a little of planning and a few tips, anyone with celiac disease or gluten intolerance can enjoy safe,delicious gluten-free foods, treats, and baked goods this holiday season without worrying about accidental gluten consumption.

Alongwith some of our favorite tips and links for preparing delicious gluten-free meals and treats, we've included a list of great gluten-free gift selections to help you get the most out of your gluten-free holiday season.

Once again, for those planning to prepare a gluten-free turkey dinner, here are some helpful tips to help it go smoothly: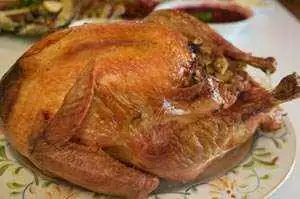 Keep your loved ones happy and spend more timewith friends and family and less time in thekitchen! Many excellent prepared gluten-free products can now beordered and delivered directly to your door from places like the Gluten-Free Mall.wide selection of gluten-free crackers for your family andguests. Pair them with your favorite wines, cheeses, and hors d'oeuvresfor a smashing holiday spread.

And who can get through the holidays without nibbling on a cookie.Not Santa, that's for sure! Keep plenty of gluten-free cookies andcrackers on hand this holiday season, and remember to leave a gluten-free cookie for Santa!



Gluten-free Gift Ideas
Updated Gluten-free Food and Drug Lists are a great way to makesure your gluten-free loved ones are current with the latestgluten-free ingredients and products.
 
For those who like to stay abreast of the latest research on celiac disease and gluten intolerance, may we suggest the Journal of Gluten Sensitivity.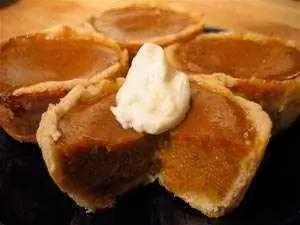 Books on gluten-free living, diet, recipes and other issues make great holiday gifts. This season, celiac.com suggests Elisabeth Hasselbeck's gluten-free Diet

Remember, gluten-free personal body care products and gluten-free gift vouchers make great for your gluten-free loved ones.

Meantime, for those looking for more great gluten-free holiday food and meal suggestions, including celiac.com's Best Ever Gluten-free Stuffing, and Gluten-free Pumpkin Pie, click on the links.

Celiac.com wishes you and your loved ones a safe, healthy, and happy gluten-free holiday season!