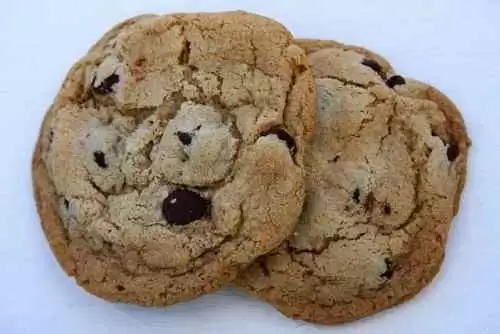 Caption: Photo: Wikimedia Commons--Jonathunder
Celiac.com 03/28/2014 - Great news for some celiac and gluten-intolerant folks in Colorado! Legal marijuana sales began in Colorado on Jan. 1, 2014, and new shop owners have been surprised to find a strong the market for marijuana edibles. More and more, makers of these edibles are including gluten-free selections.

In some ways, it seems both natural and inevitable that the rising retail market for gluten-free good and the rising retail market for edible cannabis products should overlap.
This, in turn, has many manufacturers across Colorado racing to bake, inject, spray and infuse marijuana into nearly every kind of edible form, with many taking steps to include gluten-free items among their products.
Once relegated to regular marijuana ground up into cookies or brownies, the manufacture of edibles now entails bakers using concentrated extracts of THC (tetrahydrocannabinol, marijuana's active ingredient), usually suspended oil, and then incorporated into foods ranging from cookies to mints and candies, olive oil, granola bars, chocolate truffles, spaghetti sauce, and marijuana-infused sodas in flavors like sparkling peach and sarsaparilla.
Experts say edibles tend to give consumers a slightly different "high," because, instead of entering the lungs and moving directly into the bloodstream, the THC is first processed by the stomach and absorbed via the digestive system. The high takes longer to begin, is usually less intense, and longer lasting than with smoked cannabis.
All edibles sold in Colorado's marijuana retail outlets are produced in commercial facilities. Many are labeled for potency. Commercial gluten-free products must follow FDA labeling guidelines for purity.
Source: