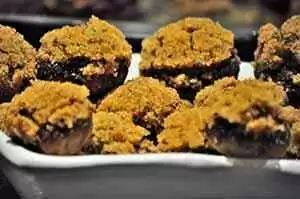 Here's a great recipe to wow your guests for any gathering you might have.
Gluten-Free and Vegan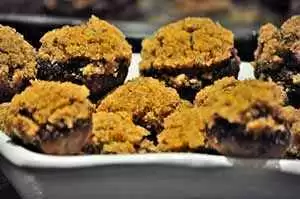 Ingredients:
2 lb. Button Mushrooms
1 1/2 cups Crushed Gluten-Free Crackers
3 Tbsp. Olive Oil
1 large Vidalia onion, finely chopped
2 tsp. balsamic vinegar
1/4 tsp. Sea salt
1/4 cup fresh basil, finely chopped
1/4 cup dried cherries, finely chopped



Directions:


Preheat oven to 375 F.

Remove stems from mushrooms and chop. 

Heat oil in a pan over medium heat.  Add all ingredients; cook for 5 minutes. Evenly distribute mixture to mushroom caps.  Bake for 45 minutes.

Serve with fresh marinara sauce.

Enjoy.
---