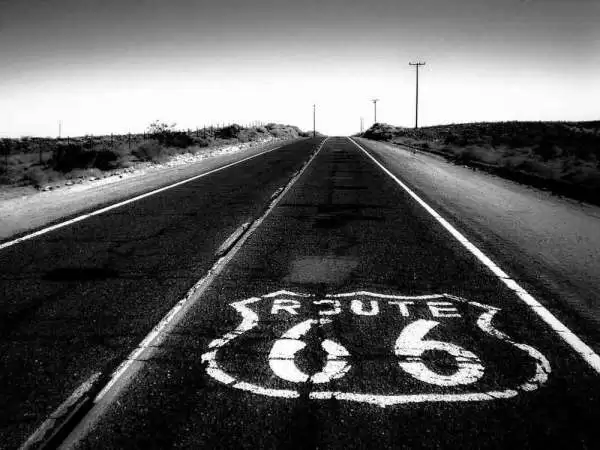 Caption: Image: CC BY-ND 2.0--transparentman
Celiac.com 07/27/2019 - I used to love road trips. As a kid in the back of my dad's station wagon, fighting with my brother, feeling the wind whip my hair, stopping at all those dumb roadside attractions. When I didn't have to pee every five minutes and didn't have to worry about what I ate. Ah, the good old days!

Those days are a distant memory. Since Mr. gallbladder went "kablooie" I have spent my life making sure I know where every bathroom is within a 20-mile radius. Adding gluten and dairy intolerance to the mix gives a whole new meaning to gotta go, gotta go, gotta go right now!

Any time we would go visit my in-laws at their fabulous river house in Virginia, as soon as my hubby would say, "we are getting in the HOV lanes", my heart would drop with a sickening splash into my stomach. I would make sure to eat a light lunch. Something I thought wouldn't upset my delicate tummy. Scrambled eggs maybe, or dairy-free yogurt. Nothing to drink but a few sips of water. Then, praying to the saints of traffic and digestion, off we would go.

Meanwhile, the little gremlin who resides in my stomach-you know, the one with the pitch fork would inevitably start dancing and chanting, "road trip, road trip, she's on a road trip" as he cackled with glee. As traffic came to a complete standstill, it would begin. The rumbling, churning, and and that uh-oh feeling of impending doom. So far my luck has held out. But I still dread HOV lanes.

Like most people with gluten intolerance, I am most comfortable in my own kitchen where I have total control over what I am cooking. I always do some checking ahead on restaurants that are gluten-free. Ah, but add dairy free to that and your options quickly dwindle. 

I make sure I bring a variety of gluten-free snacks with me just in case I have to " break glass in case of emergency". It's always easier when you are traveling on an interstate. But if you are taking the "scenic route", it becomes a bit more of a challenge to find a safe place to eat.

The best website for finding a gluten-free restaurant state by state is Find Me Gluten Free.

Here are some tips that can help you to have a safe and pleasant road trip:
Bring a cooler for sandwiches, fruit and possibly a road-trip home-made dinner. I use one that plugs into the 12V outlet in my car. Most newer cars still have this option, even though they no longer have a cigarette lighter.
Book a room with a kitchenette, or at least a microwave. You can cook safe meals or bring a home-cooked meal to heat up. Homewood Suites is a great option.
Make hotel reservations ahead of time to make sure you are not staying in the middle of nowhere where there are no dining options.
Call or email restaurants ahead of time to get allergen information. Email is better because you can print the allergen information to take with you. Some have this information available online. But when you have more than one food intolerance, you need to be a rocket scientist to find something that is safe. Follow the KISS rule
whenever possible.
I would suggest that fast food be completely avoided. There are too many additives and too much possibility of cross-contamination.
If you are visiting relatives, bring your own food if you can. It's really complicated for those who don't have gluten intolerance to "get" what it entails.
Enjoy Life has wonderful snacks free of the top 8 allergens.
Even with all of these challenges you can have a great, gluten-free road trip. All it takes is a bit of planning and lots and lots of luck.
I can feel that wind in my hair now!