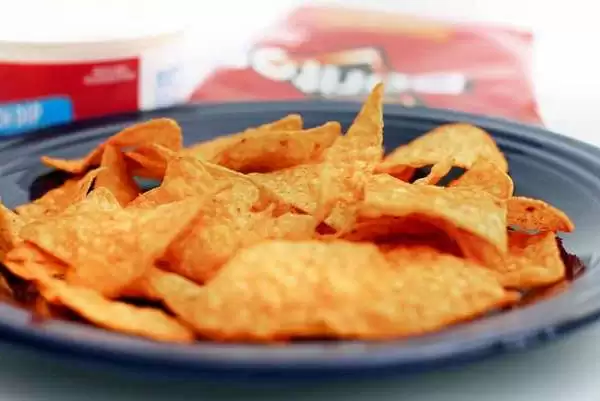 Caption: Nacho Cheese Flavor Doritos...ready to party! Image: CC BY-SA 2.0--Larry D. Moore
Celiac.com 03/17/2020 - According to industry estimates, the gluten-free food market in Ireland grew 33% in a year to top $70 million in 2017. Nearly one in four people surveyed purchased gluten-free foods, but less than ten-percent of those consumers had celiac disease or some other medical sensitivity to gluten.
For the project, Safefood researched the nutritional content of 67 gluten-free snack foods, including nut products and savory snacks, cereal and baked products, and confectionery.
---
Celiac.com Sponsor (A12):


---
The research shows that 75% of gluten-free snack foods were high in fat, nearly seventy-percent were high in sugar, while many are also high in salt. The average calorie levels were about the same as a standard chocolate bar.

Among those surveyed, misconceptions about the health benefits of gluten-free products included more than one in five people who thought that gluten-free foods were lower in fat, more than twenty-percent who thought they were lower in sugar, and nearly one in five who regard gluten-free diet as a healthy way to shed unwanted pounds.

The issue can be confusing to a consumer, in part because many gluten-free products are associated by major celebrities and stars as part of a "clean label" or "free-from" eating regimen, but unfortunately these products can also include some less than nutritious items.

Dr Catherine Conlon, Director of Human Health & Nutrition at Safefood sums it up by saying: "In the case of gluten-free snacks, you could end up purchasing snack foods with lots of added fat and sugar which are of no added benefit to your health."

Celiac.com has covered similar stories over the years. Basically, gluten-free doesn't necessarily mean healthy. Many gluten-free foods are high in salt, sugar and fat. Read labels, stay informed, and choose wisely.

Remember, as Dr. Conlon noted in the report, "There is no consistent evidence that a gluten-free diet will improve your health if you aren't sensitive to gluten. Many of the gluten-free snacks we surveyed are high in fat and sugar like other treat foods."

Download the full Safefood report "Cutting out Gluten – the nutrient profile of gluten-free snack foods on the island of Ireland."