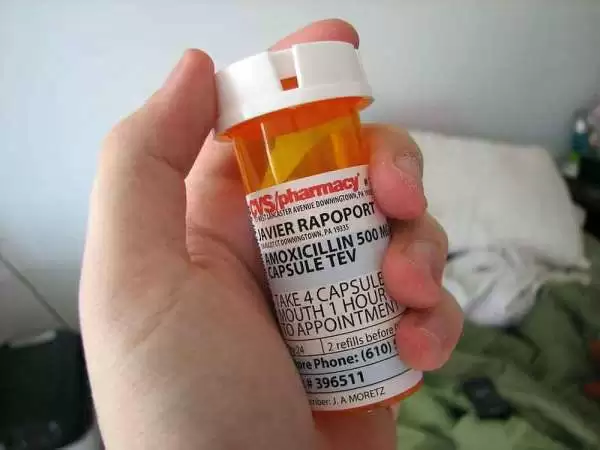 Caption: Soon we may finally know what's in our medications. Image: CC BY-SA 2.0--javYliz
Celiac.com 01/29/2020 - After a long time in the making, and much effort, a bill that will require drug makers to label gluten in drugs is now officially in the lap the United States Senate. Senator Richard Blumenthal (D-CT) recently introduced S.3021: Gluten in Medicine Disclosure Act of 2019 to the Senate. 
The proposed law makes it easier to identify gluten in prescription drugs. We've written over the years about gluten in prescription drugs, and how to find out if your drugs or medicines contains gluten.
Under the Proposed Law
---
Celiac.com Sponsor (A12):


---
---
Celiac.com Sponsor (A12-m):


---
Drug manufacturers would be required to label medications intended for human use with the list of ingredients, their source, and whether gluten is present. Sorry, but there is no coverage for pet medicines just yet.

A gluten-containing drug that does not meet these requirements would be misbranded under Section 502 of the Federal Food, Drug, and Cosmetic Act.

This new labeling will help consumers to know, for example, if the starch in their prescription drug comes from wheat or corn, a small but important distinction. Currently, it is nearly impossible to know if there's any gluten in prescription medicine.
Current FDA Law
Current FDA rules require that packaged foods label wheat and 7 other allergens, but unfortunately rye and barley are not included. More alarmingly, medications are not covered, so there's no good way to figure out if prescriptions might contain gluten.
Celiac disease is a serious autoimmune condition, and accidental ingestion of gluten triggers an immune response that could interfere with absorption of the medication. In many cases people must take drugs every day. People with gluten sensitivity due to celiac disease or other medical issues need to know that their medicines contain safe ingredients.
Get Involved
Celiac Disease Foundation CEO Marilyn G. Geller and the Celiac Disease Foundation have been major supporters of efforts to advance what became House version, HR 2074: Gluten in Medicine Disclosure Act of 2019, which garnered 47 cosponsors. Thanks are due to the CDF, the numerous supporters in the celiac community, and to Senator Blumenthal (D-CT), Congressman Tim Ryan (D-OH), and Congressman Tom Cole (R-OK).
The foundation will now turn to securing cosponsors for the Senate version of this important legislation that will "make it easier and safer for individuals with celiac disease or gluten sensitivity to make informed purchases of needed medications."
Get involved by going to celiac.org, and using the link to email your Senators to urge them to become a cosponsor, and to ask that you email your Representatives to continue to rally House support. The Foundation makes it easy. Their software handles everything, including a pre-populated message with the ability for you to personalize it, and email delivery to your Senators and Representatives.