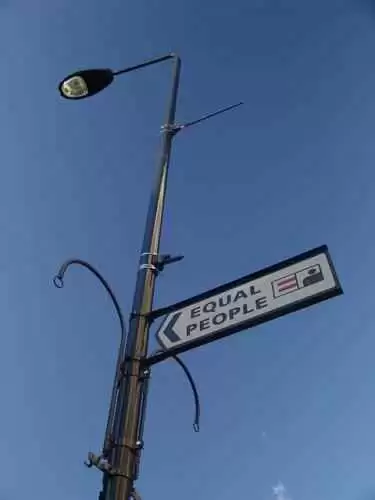 Caption: Photo: CC--Bryce Edwards
Celiac.com 07/24/2013 - Gastrointestinal symptoms are a common feature in children with autism, drawing attention to a potential association with celiac disease or gluten sensitivity.

So far, studies of the immune response to gluten in autistic individuals, along with its association with celiac disease have produced inconsistent data.
The research team included Nga M. Lau, Peter H. R. Green, Annette K. Taylor, Dan Hellberg, Mary Ajamian, Caroline Z. Tan, Barry E. Kosofsky, Joseph J. Higgins, Anjali M. Rajadhyaksha, and Armin Alaedini.
For their study, the team assessed 37 children (with or without gastrointestinal symptoms) diagnosed with autism according to both the Autism Diagnostic Observation Schedule (ADOS) and the Autism Diagnostic Interview, Revised (ADI-R), 27 unaffected siblings, and 76 age-matched healthy controls.
They then tested blood specimens for antibodies to native gliadin, deamidated gliadin, and transglutaminase 2 (TG2). They then genotyped all children with positive antibody tests for celiac disease associated HLA-DQ2 and -DQ8 alleles.
The team found that children with autism had substantially higher levels of IgG antibodies compared with unrelated healthy controls (p<0.01). The IgG levels were also higher compared to the unaffected siblings, but were not statistically significant. Autistic children with gastrointestinal symptoms showed significantly greater IgG anti-gliadin antibody response, compared to those without them (p<0.01). All groups showed similar IgA response to gliadin across groups.
Both study subjects and control subjects ahd similar levels of celiac disease-specific serologic markers, i.e., antibodies to deamidated gliadin and TG2. The researchers found no association between increased anti-gliadin antibody and presence of HLA-DQ2 and/or -DQ8.
Some children with autism do show a type of increased immune reactivity to gluten which appears to be different from celiac disease.
The increased anti-gliadin antibody response and its association with GI symptoms suggests that these children may suffer from immunologic and/or intestinal permeability abnormalities.
Source: