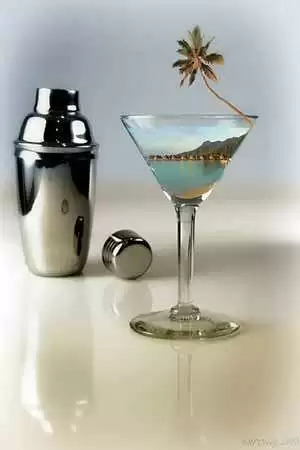 Caption: Photo: CC--Steve Corey
Celiac.com 02/20/2015 - Most all gins and whiskeys, and many vodkas, are distilled from grain. While many people with celiac disease and gluten-intolerance can drink them with no adverse effects, many others cannot.
These brands of gin, whiskey and vodka are made with gluten-free ingredients, and safe for people with celiac disease and wheat sensitivity.
---
Celiac.com Sponsor (A12):


---
---
Celiac.com Sponsor (A12-m):


---
So anyone with celiac disease who has been missing their gin or whiskey can now happily indulge. Cheers!

GLUTEN-FREE GIN
Cold River Gin is distilled from potatoes. The company's website says that, like their world-famous vodkas, their gluten-free gin is made with whole Maine potatoes and the pure water of Maine's Cold River.
Cold River uses a recipe that "dates back to the early days of British gin," and contains their own "secret blend of seven traditional botanicals that are steeped for the perfect amount of time to infuse the essential flavors."
GLUTEN-FREE WHISKEY
Queen Jennie Whiskey, by Old Sugar Distillery is made entirely from sorghum. The idea of a whiskey made from gluten-free grains is sure to excite anyone with celiac disease who longs for a wee dram.
The company's web page says that Queen Jennie is made with 100% Wisconsin Sorghum, and is "Less sour than a bourbon and less harsh than a rye."
GLUTEN-FREE VODKA
Corn Vodka—Deep Eddy, Nikolai, Rain, Tito's, UV
Potato Vodka—Boyd & Blair, Cirrus, Chase, Chopin, Cold River Vodka, Cracovia, Grand Teton, Karlsson's, Luksusowa, Monopolowa, Schramm Organic, Zodiac
Monopolowa is one of my favorites, and is usually available at Trader Joe's.
Cold River gluten-free vodka is triple-distilled in a copper pot still, from Maine potatoes and water from Maine's Cold River.
Tito's award winning vodka is six times distilled from corn in an old-fashioned pot still, just like fine single malt scotches and high-end French cognacs. Tito's is certified Gluten-free.