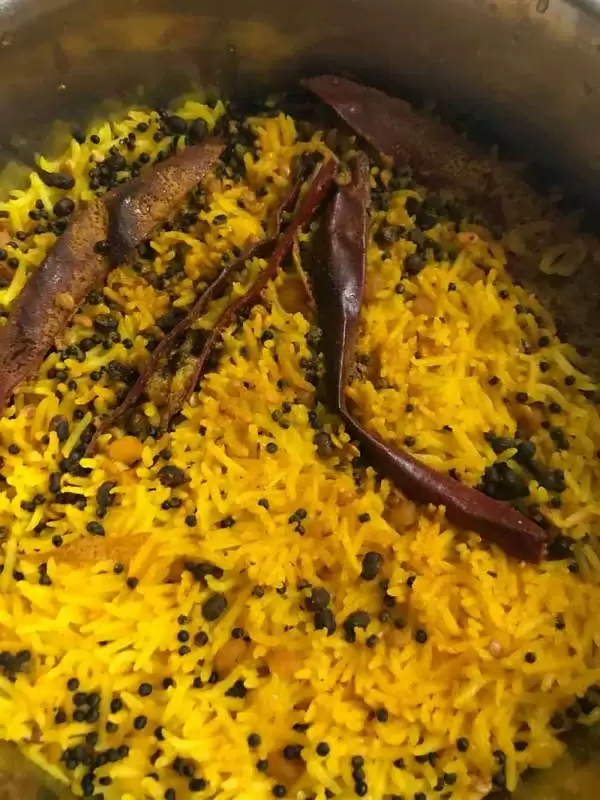 Rice : 1 cup (usually good for two suppers and a lunch, depending on how hungry one is)
Lemon: Juice of one (medium size)
Black mustard seeds: 1 tablespoon
Channa dal (a kind of dried lentil): ½ tablespoon
Urad dal: 1 teaspoon
Turmeric: 1 teaspoon
Dried red chilies: two (I use more and you can, too, to make it more incendiary)
Fenugreek powder: ½ teaspoon
Salt: To taste
Preparation:
---
Celiac.com Sponsor (A12):


---
---
Celiac.com Sponsor (A12-m):


---
In a medium-sized pot/skillet (deep enough for stuff to be sautéed in hot oil, and preferably with its own lid or capable of being covered by a plate or like device), heat 3 or 4 tablespoons of oil of your choice (canola/vegetable/corn). Throw in the mustard seeds when the oil is hot (you learn when by throwing in a couple of mustard seeds to start with and the rest about 20 seconds after the test ones pop). You must then cover your pot and let the mustard seeds pop without burning. When most or all have popped, throw in both dals, the fenugreek, and the fried chilies (split in halves, lengthwise, to get seeds in). Adjust heat and sauté until dals and chilies turn sort of golden brown. Toss in your rice and sauté for 30 seconds (this is so that rice wont be unduly sticky when cooked).

Now your rice is ready to be cooked. I don't know if you have a rice cooker. If you do, transfer pots contents to rice cooker, throw in water (with juice of lemon mixed in) as directed by rice cooker manufacturer, add turmeric & salt, mix well, and let the cooker do its trick.

If you don't have a rice cooker, use the same sauté pot with all its contents. Add about 2½ cups of water, salt & turmeric, and cook the rice down. Or, go ahead and add as much water as you would (mix in lemon juice, of course) and cook the rice down with salt & turmeric added to pots contents.