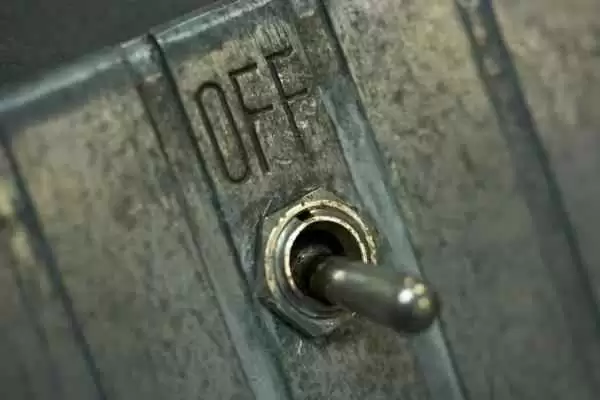 Caption: Have researchers found a way to turn off a key celiac disease protein? Photo: CC--Marcin Wichary
Celiac.com 03/13/2018 - Transglutaminase 2 (TG2) is a common intracellular and extracellular protein with multiple modes of post-translational regulation, including an allosteric disulfide bond between Cys-370–Cyss-371 that renders the enzyme inactive in the extracellular matrix. 
Recent studies showed that extracellular TG2 is activated, or switched on, by the redox cofactor protein thioredoxin-1 (TRX), it is unclear how TG2 is switched off. 
Their team found that TG2 oxidation by small-molecule biological oxidants, including glutathione, cystine, and hydrogen peroxide, is likely not the inactivation trigger they are looking for. 
They found the likely trigger to be endoplasmic reticulum (ER)–resident protein 57 (ERpp57), a protein in the ER that helps proteins inside a cell to fold.  ERp57 turns on TG2 from inside the cell.  ERp57 also inactivates TG2, but does so from outside the cell. Exactly how Erp57 moves to the outside of the cell, is still not understood.
The research team found that ERp57 co-localizes with extracellular TG2 in cultured human umbilical vein endothelial cells (HUVECs). Moreover, ERp57 oxidized TG2 with a rate constant that was 400–2000-fold higher than seen in the smmall molecule oxidants. 
Additionally, showed a significantly highr specificity for TG2 than those of other secreted redox proteins, including protein disulfide isomerase (PDI), ERp72, TRX, and quiescin sulfhydryl oxidase 1 (QSOX1). Lastly, siRNA-mediated ERp57 knockdown in HUVECs increased TG2-catalyzed transamidation in the extracellular environment. 
To the teams best knowledge, the disulfide bond switch in human TG2 is the first such reversible regulatory trigger to be controlled by two distinct proteins, ERp57 and TRX.
Getting a clear picture of how this process works, including how Erp57 moves from the inside to the cell to the outside of the cell, and how to turn it on and off at will, could help to fuel new treatments for celiac disease.
SOURCE: JBC.ORG