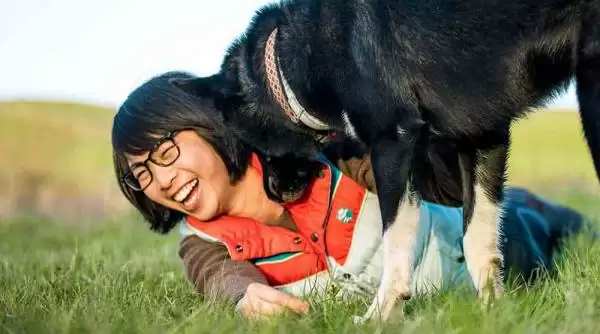 Celiac.com 09/17/2018 - Her name is Hawkeye, she's a black lab, and her mission is to detect gluten for a young man named Toby, who gets terribly sick if he eats food that contains gluten. Hawkeye is up to 98% accurate at detecting gluten with just a few sniffs. 
Hawkeye was also expensive, costing a princely $16,000, not including food, and vet bills. That may sound expensive, but, says Toby's mom, Amy "when you think about it trainers are often training only one to two dogs at a time and our trainer, she only trained one dog at a time and it took a year."
She adds that the family has "really seen just growth and development in him because he's not getting sick as often and he's now able to learn more. So he can now say his alphabet, learn his numbers and colors, things that just a year ago he wasn't doing."
Gluten-sniffing dogs are rare, but their numbers are growing. The Mercola.com website says that Willow, a gluten-sniffing German shorthaired pointer in Michigan, can detect gluten with 95 percent to 98 percent accuracy. The website Nimasensor.com notes that "[g]luten-sniffing dogs may detect gluten in amounts as small as .0025 parts per million with 95 percent to 98 percent accuracy."
Love the idea of a gluten sniffing dog, but maybe daunted by the price, logistics or commitment? There are portable gluten sensors currently on the market, with greater accuracy than Hawkeye, for a few hundred dollars.
Disclosure: Nima Labs is a paid advertiser for Celiac.com