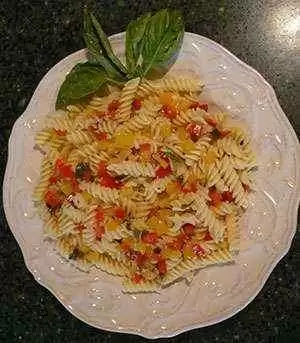 Caption: Heinz BiAglut gluten-free pasta cooked to perfection!
Celiac.com 09/15/2010 - I recently received a sample of Heinz BiAglut PastaMia Gluten-free Fusilli and I was curious as to how this Italian gluten-free pasta would compare to others that I have tried. I cooked them exactly as instructed on the bag and they came out beautifully.  The gluten free noodles held their shape and had a nice, firm "al dente" texture. 

The taste reminds me of the pasta I grew up with prior to being gluten free, and it would be a great canvas for any sauce.  Heinz BiAglut's gluten-free pasta is going to be my family's new staple.
---
Celiac.com Sponsor (A12):


---
---
Celiac.com Sponsor (A12-m):


---
Visit: Heinz BiAglut online.