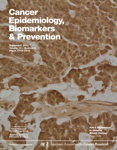 Caption: New study on DNA damage and celiac disease
Celiac.com 09/20/2010 - People with celiac disease face increased risk of cancer and a large amount of circumstantial evidence suggests that oxidatively damaged DNA may be used to help predict future cancer development in celiac patients.
To evaluate that hypothesis, a research team set out to assess and describe oxidative stress and oxidative DNA damage in celiac disease patients.
They found that children with celiac disease have higher than normal levels of the oxidative DNA damage biomarkers urinary 8-oxodG and 8-oxoGua, regardless of following a gluten-free diet.
To measure urinary excretion of 8-oxodG and 8-oxoGua, and levels of oxidative DNA damage in the leukocytes, as well as the level of antioxidant vitamins, the team used high-performance liquid chromatography (HPLC) and HPLC/gas chromatography with isotope dilution mass detection.
They observed parameters for DNA damage in a group of children with untreated celiac disease, in a group of children with celiac disease following a strict gluten-free diet, and in a control group of healthy children.
They found that the two groups of celiacs showed significantly higher overall levels of 8-oxodG in DNA isolated from the leukocytes and from the urine samples than did the control subjects, without regard to diet. There was no significant difference  between treated and untreated celiacs. That means being on a gluten-free diet offered no protection from oxidative DNA damage for all children with celiac disease.
One key difference was that the untreated celiac children showed significantly lower levels of retinol and α-tocopherol, vitamin A and E, compared to the treated celiac children. Between group difference of 0.31 and 3.76 µmol/l, respectively, suggests that a gluten-free diet offers some protection against oxidative damage in treated celiacs.
From the results indicate that oxidative stress and/or oxidatively damaged DNA in celiac patients cannot be explained by diet alone, and that factors independent of diet play an important role.
Supplemental vitamin A and E in celiac disease patients may help minimize the risk of cancer development.
Source: