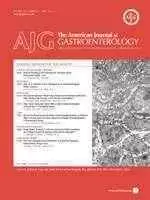 Caption: New study on high transaminase levels in celiac disease.
Celiac.com 07/13/2011 - Some people who follow a gluten-free diet due to celiac disease may develop unusually elevated levels of liver enzymes, according to researchers from Finland. The results are reported online in the American Journal of Gastroenterology.
Contrary to some earlier studies, the results show that only a small minority of these celiac disease patients showed elevated transaminase levels.
---
Celiac.com Sponsor (A12):


---
---
Celiac.com Sponsor (A12-m):


---
Dr. Markku Maki from University of Tampere points out that doctors don't routinely test transaminase levels in newly diagnosed celiac disease patients.

With this in mind, the research team examined the prevalence and gluten dependency of hypertransaminasemia in 313 untreated and 339 treated adult celiac disease patients and in 237 nonceliac control subjects.

They checked transaminase levels in 130 celiac disease patients at diagnosis and after one year on a gluten-free diet. They also conducted a before and after gluten challenge in 25 treated celiac patients who showed clinical remission.

Their cross-sectional study showed elevated aspartate transaminase (AST) levels in a similar proportion of untreated celiac patients (11%), treated celiac patients (8%), and healthy controls (9%). Earlier studies showed that up to half of celiac disease patients may have elevated serum liver enzyme levels at diagnosis.

The celiac patients showed significantly higher rates of hypertransaminasemia when their celiac symptoms were severe or moderate than when their symptoms were mild or nonexistent (23% vs 9%; P=0.03).

The team suggests that routine investigation of liver enzymes in celiac disease patients would likely provide the same yield as in the general population--"at least in populations with high clinical prevalence of celiac disease," they say.

They further suggest that clinicians reevaluate strategies for routine investigation of liver enzymes in celiac disease patients.

After one year, results of the gluten-free diet trial showed that serum AST levels dropped significantly, even to normal levels, in conjunction with the disappearance of clinical symptoms.

In the gluten-challenge study, gluten antibodies reappeared in the blood samples of nine of the 25 celiac patients who had previously been in clinical remission. 18 of the 25 developed gastrointestinal symptoms. AST and 11 patients showed elevated levels of alanine transaminase (ALT).

When the patients resumed their gluten-free diets, their symptoms resolved, serum endomysial antibodies became undetectable, and serum transaminase levels returned to normal levels.

Dr. Maki says that "gluten may induce liver disease in celiac disease patients. Even if the liver manifestation is infrequent and mostly mild."

This is a potentially important discovery, because as Dr. Maki points out, when people with celiac disease regularly consume wheat, rye, and barley gluten, "the environmental insult in celiac disease, seem to trigger an autoimmune loop in genetically susceptible persons where formed autoantibodies target the autoantigen, transglutaminase 2, also in the liver."

Dr. Maki adds that the biological implications of this can be studied further. In the meantime, he stops short of recommending routine screening with liver function tests when celiac patients are first diagnosed, saying that there is simply no evidence to support that practice.

However, he does say that if a case finding for celiac includes elevated liver enzymes, patients should be checked for normalization of liver values once on a gluten-free diet.

Source: