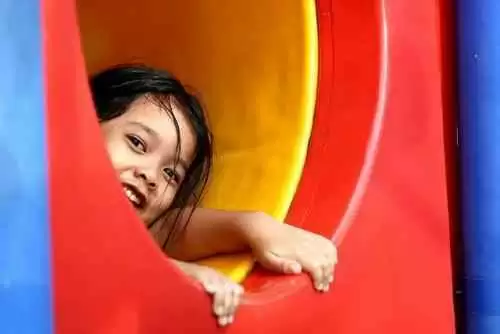 Caption: Photo: CC--Phalinn Ooi
Celiac.com 07/21/2014 - The presence of HLA haplotype DR3–DQ2 or DR4–DQ8 is associated with an increased risk of celiac disease. In addition, nearly all children with celiac disease have serum antibodies against tissue transglutaminase (tTG).

A research team recently set out to determine the risk of celiac disease autoimmunity and celiac disease, by age and by halpotype, in children. The research team included Edwin Liu, M.D., Hye-Seung Lee, Ph.D., Carin A. Aronsson, M.Sc., William A. Hagopian, M.D., Ph.D., Sibylle Koletzko, M.D., Ph.D., Marian J. Rewers, M.D., M.P.H., George S. Eisenbarth, M.D., Ph.D., Polly J. Bingley, M.D., Ezio Bonifacio, Ph.D., Ville Simell, M.Sc., and Daniel Agardh, M.D., Ph.D. for the TEDDY Study Group.
---
Celiac.com Sponsor (A12):


---
---
Celiac.com Sponsor (A12-m):


---
The team studied 6403 children with HLA haplotype DR3–DQ2 or DR4–DQ8 prospectively from birth in the United States, Finland, Germany, and Sweden. The study's primary end point was the development of celiac disease autoimmunity, which the team defined as the presence of tTG antibodies on two consecutive tests at least 3 months apart. The secondary end point was the development of celiac disease itself, which they defined as either a diagnosis on biopsy or persistently high levels of tTG antibodies.

The average follow-up was 5 years, with an overall range of 46 to 77 months. A total of 786 children (12%) developed celiac disease autoimmunity. A total of 350 children underwent biopsy, and 291 of those were diagnosed with celiac disease. Another 21 children did not undergo biopsy, but showed persistently high levels of tTG antibodies.

For children with a single DR3–DQ2 haplotype, rates of celiac disease autoimmunity and celiac disease by the age of 5 years were 11% and 3%, respectively. For those with two copies (DR3–DQ2 homozygosity) rates of celiac disease autoimmunity and celiac disease by the age of 5 years were 26% and 11%, respectively.

The adjusted hazard ratios for celiac disease autoimmunity were 2.09 (95% confidence interval [CI], 1.70 to 2.56) among children with one gene, and 5.70 (95% CI, 4.66 to 6.97) among children with both genes, as compared with children who had the lowest-risk genotypes (DR4–DQ8 heterozygotes or homozygotes).

Living in Sweden was also independently associated with an increased risk of celiac disease autoimmunity (hazard ratio, 1.90; 95% CI, 1.61 to 2.25). Children with the HLA haplotype DR3–DQ2, especially homozygotes, were found to be at high risk for celiac disease autoimmunity and celiac disease early in childhood.

People in Sweden face a higher risk for celiac disease autoimmunity and celiac disease than residents of other countries. These finding highlight the importance of studying environmental factors associated with celiac disease.

Source: