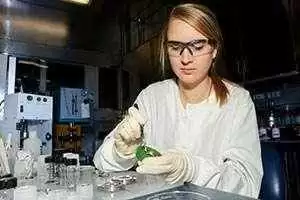 Caption: Photo CC: RDECOM
Celiac.com 07/17/2012 - To follow up on reported associations between celiac disease and peripheral neuropathy, a research team recently conducted a study of peripheral neuropathic symptoms in celiac disease and inflammatory bowel disease.

T.C. Shen, B. Lebwohl, H. Verma, N. Kumta, C. Tennyson, S. Lewis, E. Scherl, A. Swaminath, K.M. Capiak, D. DiGiacomo, B.P. Bosworth, T.H. Brannagan 3rd, and P.H. Green. They are affiliated with the Department of Medicine, Division of Digestive and Liver Diseases at Columbia University Medical Center in New York, NY.
Researchers had each participant complete a survey that used two validated peripheral neuropathy standards to define and characterize peripheral neuropathy.
The team found that 38.9% of participants with celiac disease and 38.7% in the inflammatory bowel disease group (P = 0.97) met criteria for peripheral neuropathy compared with 20.5% in the control group (P < 0.001).
Using multiple logistic regression, the researchers found that those with celiac disease had higher odds of peripheral neuropathy (odds ratio, 2.51; 95% confidence interval, 1.82-3.47), adjusted for age, gender, diabetes, vitamin B12 deficiency, and cancer history; as did those with inflammatory bowel disease (odds ratio, 2.78; 95% confidence interval, 1.85-4.18).
The results showed that people with celiac disease and/or inflammatory bowel disease
had higher rates of peripheral neuropathy than did the general population.
Source: