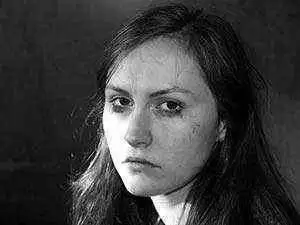 Caption: Photo: CC - Jessia Hime
Celiac.com 10/03/2011 - A number of studies show that people with celiac disease have higher risk of depression and death from external causes, but there are no conclusive studies on death from suicide.
A research team set out to more deeply examine the risk of suicide in people with celiac disease. The team included J. F. Ludvigsson, C. Sellgren, B. Runeson, N. Långström, and P. Lichtenstein. They are affiliated with the Department of Paediatrics at Örebro University Hospital in Sweden.
---
Celiac.com Sponsor (A12):


---
---
Celiac.com Sponsor (A12-m):


---
The team examined suicide risk in individuals with celiac disease where the small intestinal biopsy showed no villous atrophy.

For their study, the team collected biopsy data from all 28 clinical pathology departments in Sweden for 29,083 individuals diagnosed during 1969-2007 with celiac disease with Marsh 3 villous atrophy, with inflammation without villous atrophy (Marsh 1-2; n=13,263), or with positive celiac disease serology, but normal mucosa (Marsh 0, n=3719).

The team used Cox regression to calculated hazard ratios for suicide as recorded in the Swedish Cause of Death Register.

The team found that people with celiac disease have a higher risk for suicide compared to general population control subjects (HR=1.55; 95%CI=1.15-2.10; based on 54 completed suicides).

The results showed that suicide was more common among those who suffered from inflammation (HR=1.96; 95%CI=1.39-2.77), but the team found no such increase in people who showed positive celiac disease serology, but normal mucosa. (HR=1.06; 95%CI=0.37-3.02).

Overall, the team found a slightly higher risk of suicide in patients with celiac disease than in the general population. The increased risk is one that merits attention from doctors, when treating patients with celiac disease.

Source: