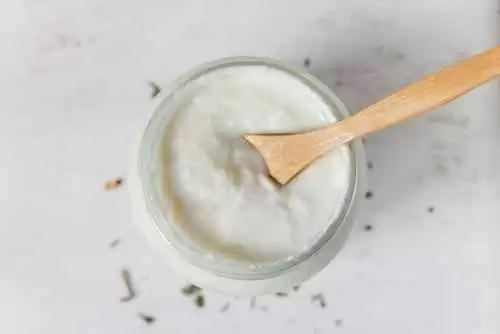 Caption: Photo: CC--Marco Verch
Celiac.com 01/24/2018 - Irritable bowel syndrome can be a frustrating condition for both patients and doctors. It can be difficult to diagnose, and the symptoms can be unpleasant, to say the least. For many people with IBS, medication does not adequately treat the symptoms. Many people just suffer and live with the IBS and its symptoms.
Now, a new study may bring some hope to people with IBS. The study was conducted by Manju Girish Chandran, and colleagues from the Mary Breckinridge ARH Hospital in Hyden, Kentucky. For the study, 189 patients consumed 2 to 3 cups of homemade yogurt every day and recorded their symptoms. Their responses were assessed every 2 months for 6 months.
---
Celiac.com Sponsor (A12):


---
---
Celiac.com Sponsor (A12-m):


---
At the end of the study, 169 patients saw their IBS go into remission within 6 months. And these weren't some special set of patients. They were true IBS sufferers. Some patients in this study had lived with symptoms of irritable bowel syndrome for 9 or 10 years. These results show that the daily consumption of homemade yogurt can lead to a complete resolution of symptoms in patients with irritable bowel syndrome in the vast majority of IBS patients.

"Our study is based on the fact that there is an internal gut–brain microbiome axis," Dr Chandran told Medscape Medical News. "If you modulate the intestinal microbiome, you can actually achieve remission in some cases." That is one of the reasons Dr Chandran and her colleagues wanted to assess the potential of homemade yogurt with Lactobacilli to influence the gut microbiome.

In this study, 89% of the study participants saw complete remission, which is defined as the relief of irritable bowel syndrome symptoms and one or two normal bowel movements daily. In addition to being cheap, says Dr Chandran, the yogurt can be enjoyed plain, or mixed with fruit or made into a smoothie as part of a normal diet.

Dr. Chandran reported the results of the study at the World Congress of Gastroenterology. This is one of the more exciting studies on IBS in a long time. The idea that incorporating simple homemade yogurt into the diet can lead to a remission of IBS is nothing short of earth-shattering.

How to make the yogurt used in the study:
The yogurt is cheap and simple to make. First, boil a gallon of milk for 5 minutes and let it cool to lukewarm. Next, mix in 1 cup of Dannon plain yogurt, which is used as a starter and source of Lactobacilli.

Place in an oven with the light on overnight (do not turn the oven on), and then refrigerate the next morning. Basically, you want it to sit all night at about 110 degrees F. Save 1 cup from each batch to use as a starter for the next batch.

This news is potentially a game-changer for IBS-sufferers, since the solution is both simple and affordable for most people. Do you or anyone you know have IBS? If you try this treatment, please let us know how it works for you.

Read more at: Medscape.com