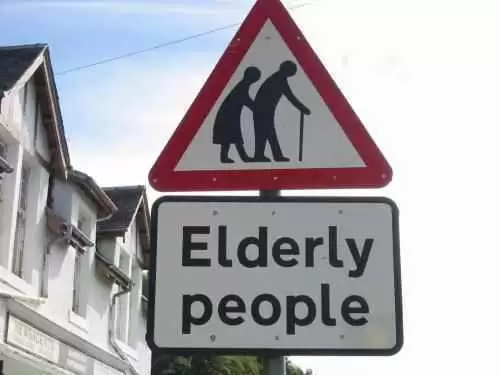 Caption: Photo: CC--Ethan Prater
Celiac.com 11/28/2016 - It's clear from research data that what was once thought to be a childhood disease can affect people well into adulthood and old age.
A team of researchers recently set out to assess rates of celiac disease diagnosis in an elderly population, recording the main clinical features of this group respect to young patients. The research team included R. Tortora, F. Zingone, A. Rispo, C. Bucci, P. Capone, N. Imperatore, N. Caporaso, D. D'Agosto, and C. Ciacci. They are variously affiliated with the Department of Clinical Medicine and Surgery at the University "Federico II" of Naples in Napes, Italy, and with the Department of Gastroenterology at the University of Salerno in Salerno, Italy.
---
Celiac.com Sponsor (A12):


---
---
Celiac.com Sponsor (A12-m):


---
They conducted a retrospective analysis of celiac disease rates in elderly individuals from 1970 to 2015. They divided patients by age into three groups. Group A included patients 18-34 years old. Group B included patients 35-64 years old. Group C included patients 65 years or older. The team then compared the groups regarding baseline anthropometric and serological variables, clinical features at diagnosis, diagnostic mode, associated autoimmune diseases, and celiac-related neoplastic complications.

They made a total of 2,812 celiac disease diagnoses in adults, 2.5% of which occurred in patients 65 years or older at diagnosis. When comparing the three groups, they found no differences in sex, haemoglobin, serum iron, albumin, and anti-tissue transglutaminase (anti-tTG) (p = NS).

They did find higher values of cholesterol, glycemia, and triglycerides in older patients (p < 0.0001). Elderly had higher rates of diagnosis for malabsorption symptoms compared to younger patients (OR 2.20, 95%CI 1.3-3.74). The team also found no difference in the risk of autoimmune celiac-related diseases between groups. The researchers found 16 neoplastic complications, 13 of them in patients diagnosed with celiac disease between 35-64 years of age.

The number of celiac disease diagnoses increased over time, particularly in elderly. These results show that celiac disease diagnosis in the elderly population is uncommon, but not rare.

Elderly celiac patients face a greater risk of being diagnosed with malabsorption symptoms than younger patients, but with a lowr risk of autoimmune and neoplastic complications.

Source: