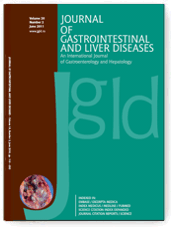 Celiac.com 07/18/2011 - People with celiac disease are relatively lucky; a simple change in diet, without any drugs, can completely reverse all symptoms in most patients and causes no side effects. But maintaining a gluten free diet is, of course, far from simple. A number of treatment options are in varying stages of development, but no one has asked celiac patients what kind of treatment they would prefer to a gluten free diet, or if they would even prefer one at all. A recent study in the UK did just that. It found that over 40% of celiac patients are dissatisfied with the gluten free diet.
Aziz et al. gave a questionnaire to 310 celiac patients and 477 controls. The first section measured their satisfaction with the gluten free diet; the second measured their use of complementary or alternative medicine by asking if they took popular oral supplements (multivitamins, kava, Echinacea, etc.); and the third assessed their views of novel therapies being developed to treat celiac disease. These include a vaccine that would be injected and would allow the consumption of unlimited gluten; peptidases or zonulin antagonists that would enzymatically degrade gluten or inhibit intestinal permeability, respectively, and would be taken orally in case of accidental or periodic ingestion of gluten; and genetic modification of wheat to reduce its toxicity.
Adherence to dietary advice is among the lowest of all kinds of guidance given by doctors. Among celiac, strict adherence to a gluten free diet varies from 96% all the way down to 36% among different populations. As these British researchers demonstrated and noted in their conclusions, "patients with coeliac [sic] disease are keen to consider novel therapies."
Source: