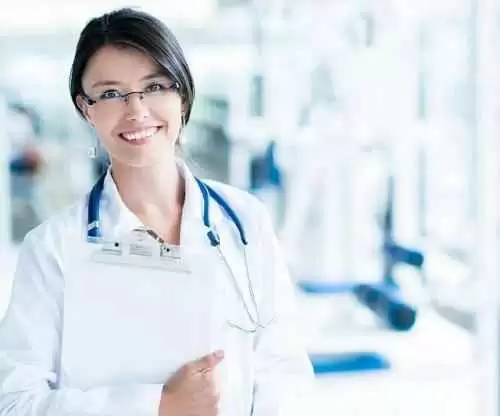 Caption: Photo: CC--Ilmicrofono Oggiono
Celiac.com 07/15/2015 - Current celiac disease call for a follow-up biopsy taken 1 year after diagnosis to monitor gut recovery. Many celiac patients show incomplete gut recovery at that time, but there's not much research to help doctors figure out how significant this might be.

A team of researchers recently investigated associated factors and the significance of imperfect gut recovery in patients in whom the follow-up had been completed. The research team included Henna Pekki, Kalle Kurppa, Markku Mäki, Heini Huhtala, Harri Sievänen, Kaija Laurila, Pekka Collin and Katri Kaukinen.
For their study, the team split 263 biopsy-proven celiac patients into two groups: one with histological recovery, and the other with incomplete recovery, after one year on gluten-free diet. The team measured serology, laboratory values, bone mineral density, and various clinical variables at diagnosis and after one year.
They used validated questionnaires to assess gastrointestinal symptoms and quality of life, and also gathered further long-term follow-up data on mortality, malignancies, and other severe complications.
The results showed that the incomplete recovery group had more severe mucosal damage (P=0.003), higher antibody values (P=0.017), and more signs of malabsorption at diagnosis (P<0.001).
The data showed no difference in gender, symptoms or quality of life, family history of celiac disease, or co-morbidities.
Follow-up showed a difference in antibodies (P=0.018) and femoral T-scores (P=0.024).
Histologically recovered patients showed better gluten-free dietary adherence, although both groups reported close adherence to a gluten-free diet (97% for recovered group, versus 87% for the incomplete group (P<0.001).
Interestingly, there was no difference in long-term outcomes between groups. Although, patients with more severe celiac disease in terms of histology, serology, and signs of malabsorption were more likely to show histological non-response.
Patients who closely follow a gluten-free diet, incomplete villous recovery after 1 year does not affect the clinical response or long-term prognosis.

Source: