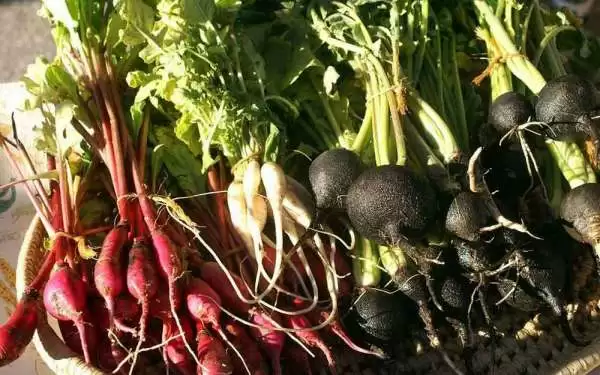 Caption: Image: CC BY 2.0--gmtbillings
Celiac.com 12/18/2019 - If you have celiac disease, ditching wheat, rye and barley, and eating gluten-free is mandatory for proper healing. Adopting a gluten-free diet can pose huge challenges, but it's also an opportunity to improve nutrition and well-being. One of the biggest challenges gluten-free eaters face is getting enough alternative sources of fiber. Wheat, rye and barley are excellent sources of fiber, so going gluten-free can mean potentially facing a fiber deficit, especially if you eat processed gluten-free foods.

Eating enough fiber is crucial for optimal long-term health. Fiber comes in two types. Soluble fiber is found in beans, legumes, nuts, oats, and some fruits and vegetables. Soluble fiber pulls water into your gut and turns into a gel, which slows digestion and helps you to feel full for a longer time.

Insoluble fiber is typically found in whole grains, and vegetables. Insoluble fiber supports gut health, promotes healthy bowel movements, and eases constipation.

In addition to eliminating wheat, rye and barley, it's important to eliminate or avoid variations of wheat including einkorn, farro, Kamut and spelt. So, what to eat?

The solution, is to " (b)uild your gluten free-diet around fresh vegetables, fruits, dried beans, peas and lentils, nuts and seeds, and experiment with gluten-free grains," says Alicia Romano, a dietitian at Boston's Tufts Medical Center, and a spokeswoman for the Academy of Nutrition and Dietetics.
Eat Gluten-Free Whole Grains
One way to get on the path is to start with easy-to-find, simple-to-prepare brown rice, wild rice, quinoa and gluten-free oats, then branch out to grains such as buckwheat, teff, amaranth and millet.
Eat Plenty of Fresh Vegetables
Vegetables are nutritious, high-fiber, and naturally gluten-free. Fiber-rich vegetables include winter squash, green peas, corn, and potatoes and sweet potatoes with the skin. Other, less starchy, vegetables with good fiber include leafy greens, asparagus, mushrooms and cruciferous vegetables such as Brussels sprouts, broccoli, cauliflower and cabbage.
Eat Plenty of Fresh Fruits
Many fruits are a good source of fiber, vitamins, minerals, and antioxidants. Avocados, bananas, apricots, berries, cherries, citrus, and mango are all excellent sources of dietary fiber.
Avoid Processed Foods
Note that none of these food categories includes processed food. Although things are changing, many gluten-free processed foods have traditionally been low in fiber and high in things such as salt, sugar, fat, tapioca, or cornstarch.
Do you have any favorite high fiber foods, or tips for getting enough fiber on a gluten-free diet? Share them in the comments section below.
Read more at: fredericksburg.com