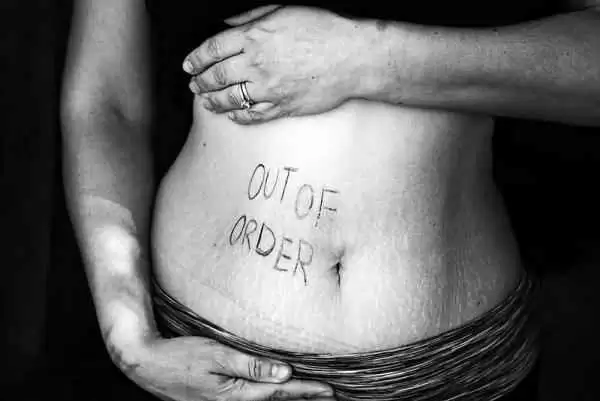 Caption: Image: PEXELS---Kat Jayne
Celiac.com 05/17/2018 - Celiac disease is not one of the most deadly diseases out there, but it can put you through a lot of misery. Also known as coeliac, celiac disease is an inherited immune disorder. What happens is that your body's immune system overreacts to gluten and damages the small intestine. People who suffer from the disease cannot digest gluten, a protein found in grain such as rye, barley, and wheat. 
While it may not sound like a severe complication at first, coeliac can be unpleasant to deal with. What's worse is it would lower your body's capacity to absorb minerals and vitamins. Naturally, the condition would cause nutritional deficiencies. The key problem that diagnosing celiac is difficult and takes take longer than usual. Surprisingly, the condition has over 200 identified symptoms.
---
Celiac.com Sponsor (A12):


---
More than three million people suffer from the coeliac disease in the United States alone. Even though diagnosis is complicated, there are symptoms that can help you identify the condition during the early stages to minimize the damage. 

Here is how you can recognize the main symptoms of celiac disease:

Diarrhea
In various studies conducted over years, the most prominent symptom of celiac disease is chronic diarrhea.

People suffering from the condition would experience loose watery stools that can last for up to four weeks after they stop taking gluten. Diarrhea can also be a symptom of food poisoning and other conditions, which is why it makes it difficult to diagnose coeliac. In certain cases, celiac disease can take up to four years to establish a sound diagnosis.

Vomiting
Another prominent symptom is vomiting.  

When accompanied by diarrhea, vomiting can be a painful experience that would leave you exhausted. It also results in malnutrition and the patient experiences weight loss (not in a good way though). If you experience uncontrolled vomiting, report the matter to a physician to manage the condition.

Bloating
Since coeliac disease damages the small intestine, bloating is another common system. This is due to inflammation of the digestive tract. In a study with more than a 1,000 participants, almost 73% of the people reported bloating after ingesting gluten. 

Bloating can be managed by eliminating gluten from the diet which is why a gluten-free diet is necessary for people suffering from celiac disease.

Fatigue
Constant feeling of tiredness and low energy levels is another common symptom associated with celiac disease. If you experience a lack of energy after in taking gluten, then you need to consult a physician to diagnose the condition. Now fatigue can also result from inefficient thyroid function, infections, and depression (a symptom of the coeliac disease). However, almost 51% of celiac patients suffer from fatigue in a study.

Itchy Rash
Now the chances of getting a rash after eating gluten are slim, but the symptom has been associated with celiac disease in the past. The condition can cause dermatitis herpetiformis, which causes a blistering skin rash that occurs around the buttocks, knees, and elbows. 

A study found out that almost 17% of patients suffering from celiac disease might develop dermatitis herpetiformis due to lack of right treatment. Make sure you schedule an online appointment with your dermatologist or visit the nearest healthcare facility to prevent worsening of symptoms.

Even with such common symptoms, diagnosing the condition is imperative for a quick recovery and to mitigate the long-term risks associated with celiac disease. 

Sources: