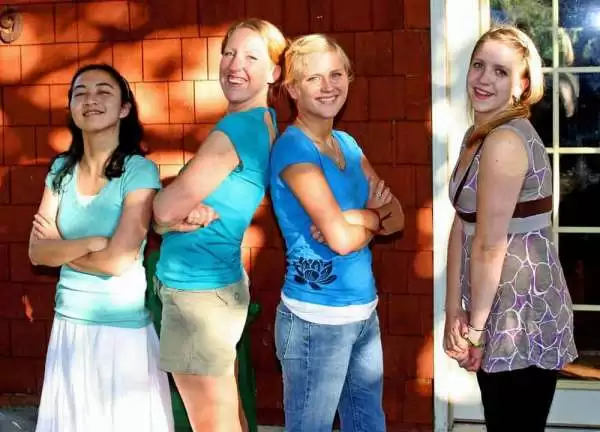 Caption: Image: CC--Andrew E. Larsen
Celiac.com 05/16/2019 - People with potential celiac disease show positive results from blood tests for tissue transglutaminase antibodies (anti-TG2), but show no damage to the intestinal lining. Such patients are all Marsh stage 0 or 1, meaning they have healthy, normal gut mucosa.
Clinicians are still sorting out the best way to treat these patients. To provide some answers, a team of researchers recently set out to assess risk factors for villous atrophy in children with potential celiac disease.
For children with "potential" celiac disease who do not follow gluten-free diets, possible risk factors for villous atrophy include age at diagnosis, gamma delta lymphocytes and HLA haplotype, researchers say.
The team conducted a prospective study of 280 children between 2–18 years old in Italy who had suspected celiac disease, and followed the children from 18 months to 12 years. Each participant had two consecutive positive results from tests for anti-TG2, tested positive for the endomysial antibody (anti-EMA), had total serum levels of IgA in the normal range, normal Marsh 0–1 duodenal condition in 5 biopsies, and HLA DQ2- or DQ8-positive haplotypes. 
The children underwent serologic tests and clinical analyses every 6 months and a small bowel biopsy every 2 years. Two hundred ten patients of the original group were checked after 9-years. The team conducted multivariate analyses of clinical, genetic, and histologic data to spot factors associated with villous atrophy.
The team's long-term study showed 43% cumulative rates of progression to villous atrophy over the 12-year study. The team identified factors that can be used to spot children with the highest risk for villous atrophy.  
This approach might be used to assess whether children with suspected celiac disease should immediately start a gluten-free diet or be monitored on their regular diet.
The takeaway, Dr. Auriccio told reporters, is that potential celiac disease affects "a very heterogenous group of patients [who]...have to be carefully managed by expert pediatric gastroenterologists."
Studies like this one by Dr. Auriccio and his team are highly valuable, because diagnosing and properly treating celiac disease as early as possible is important in helping to prevent the development of associated conditions later on.
Read more at Gastrojournal.org