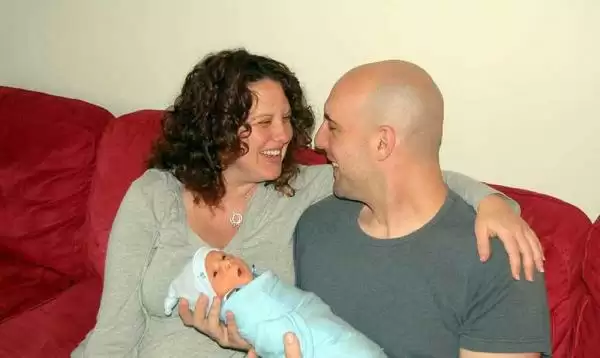 Caption: Image: CC--Joshua Bloom
Celiac.com 10/18/2018 - A team of researchers recently set out to investigate the prevalence of human leukocyte antigens (HLA) DQ2 and DQ8 haplotypes, two common polymorphisms associate with celiac disease, in women who have had previous stillbirth, but who do not have celiac disease.
The research team included Mauro Cozzolino, Caterina Serena, Antonino Salvatore Calabró, Elena Savi Marianna, Pina Rambaldi, Serena Simeone, and Serena Ottanelli, Giorgio Mello, Giovanni Rombolá, Gianmarco Troiano, Nicola Nante, Silvia Vannuccini, Federico Mecacci, and Felice Petraglia. They are variously affiliated with the Division of Obstetrics and Gynecology, and the Department of Experimental and Clinical Biomedical Sciences, Gastroenterology Unit, at Careggi University Hospital, University of Florence in Florence, Italy.
---
Celiac.com Sponsor (A12):


---
For their study, the team enrolled 56 women with history of unexplained term stillbirth referred to our Center for High‐Risk Pregnancies for a preconception counseling. As a control group, they enrolled 379 women with previous uncomplicated pregnancies. They excluded women with celiac women from the study. 

The team then conducted genetic tests for HLA DQ2/DQ8 on both groups, and compared patients data against controls. They found that 50% of women with history of unexplained term stillbirth tested positive for HLA‐DQ2 or DQ8, compared with just 29.5% for controls. Women with HLA DQ8 genotype showed a substantially higher risk of stillbirth (OR: 2.84 CI: 1.1840‐6.817).

For patients with the DQ2 genotype, the OR for stillbirth was even higher, at 4.46 with a CI of 2.408‐8.270. In the stillbirth group, the team found that SGA neonates in 85.7% those with HLA‐DQ2/DQ8 haplotypes, and in just 42.8% with negative genetic testing.

The team found significantly higher rates of HLA DQ2/DQ8 haplotypes in women with history of unexplained term stillbirth than in women with previous uneventful pregnancies.  Moreover, they found that HLA DQ2/DQ8 positivity was significantly associated with suboptimal fetal growth in intrauterine fetal death cases, as shown by an increased prevalence of SGA babies.

This study will definitely be of interest to women with HLA DQ2/DQ8 haplotypes, and to those who have experienced unexplained stillbirths. Stay tuned for more information on this important topic as news becomes available.

Read more at: American Journal of Reproductive Immunology