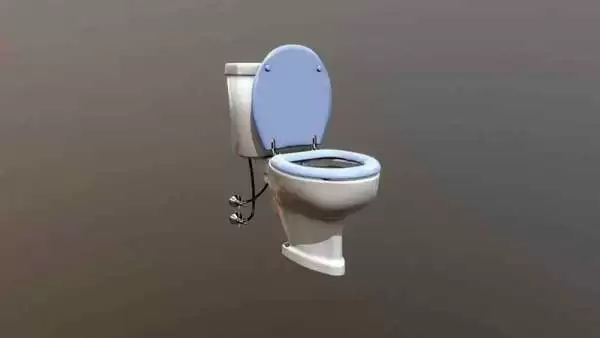 Caption: Imagine a toilet that could diagnose celiac disease. Image: CC BY 4.0--Xill
Celiac.com 04/24/2020 - We've all heard of smart phones and smart TVs, but what about smart toilets? You heard right. In the near future, a simple trip to the bathroom might provide a medical diagnosis for celiac or numerous other diseases and medical conditions.
Researchers at Stanford University have created a toilet attachment that can analyze urine and feces for common diseases and medical conditions, such as celiac disease, and irritable bowel syndrome, among others. 
---
Celiac.com Sponsor (A12):


---
---
Celiac.com Sponsor (A12-m):


---
The sensor attaches to the inside of the toilet bowl, records samples, and analyzes the results using complex software. Results are then stored in the cloud for doctors to review.

Aside from taking readings to diagnose disease, the toilet works exactly the same as any other toilet, which is part of the plan. "The user doesn't have to do anything differently," said lead author Sanjiv Gambhir. 

Since everyone uses the bathroom, the smart toilet offers clinicians a reliable way to collect patient data, which unlike  wearable technology, cannot be forgotten. 

The smart toilet won't be taking the place of a doctor, nor will it be providing diagnosis directly to the patient. "In fact, in many cases," says Gambhir, "the toilet won't ever report data to the individual user."

Turns out you bum hole is every bit as unique as your fingerprint, which means it can be used to identify any given user. In the same way a smartphone can identify users with fingerprints or facial scans, the smart toilet can do the same with an anal print. The reason for this is that more and more toilets are hands-free, so making sure the data is properly recorded for each user becomes an issue. With anal recognition technology, the smart toilet can identify each user with complete accuracy.

You won't find the smart toilet online just yet. The device is currently only for use on test subjects at Stanford. The development team is still working to accurately improve the toilet, and they are working to develop modules that detect symptoms and illnesses like dehydration, enlarged prostate, including "cancers and COVID-19," says senior researcher Seung-min Park 

Read more at Medgadget.com