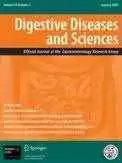 Caption: New research on immune phenotypes and kids with celiac disease
Celiac.com 09/13/2010 - What's happening in with the immune system when a child is first diagnosed with celiac disease? What happens when they are treated with a gluten-free diet?
Some recent studies have indicated that both the adaptive and the innate immune system play roles in celiac disease. However, until now, doctors haven't known much about the immune phenotype of children with celiac disease and how that phenotype might by affected by a gluten-free diet.
---
Celiac.com Sponsor (A12):


---
---
Celiac.com Sponsor (A12-m):


---
To move toward a better understanding of these issues, a team of researchers recently studied immune phenotype in children with either newly diagnosed celiac disease, or celiac disease treated with a gluten-free diet.

The research team included Áron Cseh, Barna Vásárhelyi, Balázs Szalay, Kriszta Molnár, Dorottya Nagy-Szakál, András Treszl, Ádám Vannay, András Arató, Tivadar Tulassay and Gábor Veres. The are affiliated with the First Department of Pediatrics in the Research Group for Pediatrics and Nephrology at Semmelweis University and Hungarian Academy of Sciences, in Budapest, Hungary.

For their study, the team described the status of major players within the adaptive and innate immune system in peripheral blood of children with newly diagnosed celiac disease. They then looked to see how the phenotype might have changed
once the symptoms improved following treatment with a gluten-free diet.

The team drew peripheral blood samples from ten children with biopsy-proven celiac disease at the time of diagnosis and again after once clinical symptoms subsided with treatment by gluten-free diet. They also drew blood samples from a control group of 15 children who suffered from functional abdominal pain.

They measured the prevalence of cells of adaptive and innate immunity by means of labeled antibodies against surface markers and intracellular FoxP3 using a flow cytometer.

They found that patients with celiac disease had lower T helper, Th1 and natural killer (NK), NKT and invariant NKT cell prevalence and with higher prevalence of activated CD4+ cells, myeloid dendritic cells (DC) and Toll-like receptor (TLR) 2 and TLR-4 positive DCs and monocytes compared to controls.

Most of these deviations returned to normal, once symptoms subsided with gluten-free diet treatment. However, prevalence of NK and NKT cell, DC and TLR-2 expressing DCs and monocytes remained abnormal.

The immune phenotype in childhood celiac disease indicates that both adaptive and innate immune systems are playing a role in celiac disease.

Treatment with a gluten-free diet reverses immune abnormalities, but the mechanics of the reversal likely varies among cell types.

Source: