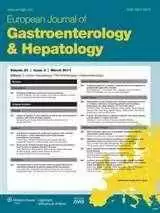 Caption: Study on quality of life in celiacs with IBD and acid reflux.
Celiac.com 03/04/2011 - Celiac disease is similar to the inflammatory bowel diseases, ulcerative colitis and Crohn's disease, in the obvious sense that all are chronic inflammatory disorders of the gastrointestinal tract.  But more than that, they all also present daily psychological and social challenges to patients' lifestyles.  In a recent study reported in the European Journal of Gastroenterology and Hepatology, researchers in the United Kingdom examined the prevalence of GI symptoms in patients with these diseases and correlated the incidence of these symptoms with quality of life (QoL).  Not surprisingly, they found that increased severity of reflux and irritable bowel syndrome were associated with a diminished QoL.  Patients with celiac disease had worse symptoms and QoL than those with ulcerative colitis, but they were better off than people with Crohn's disease.
This cross-sectional study was performed by sending patients surveys through the mail.  One thousand and thirty-one people were included; 225 patients with celiac, 228 with ulcerative colitis, 230 with Crohn's disease, and 348 healthy age- and sex-matched controls.  As this was a postal survey, there is a potential inclusion bias – it is possible that those patients faring the worst would be most likely to send back the questionnaires.  Seventy one percent of the celiac patients reported adhering to a gluten-free diet, but this was not corroborated endoscopically.  One of the surveys assessed physical and mental QoL and another considered depression and anxiety.  Participants were also asked to report and rate GI symptoms they had experienced over the past month, including reflux, heartburn, regurgitation, belching, dysphagia (difficulty swallowing), and retrosternal pain.
Source: