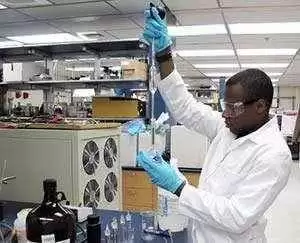 Caption: Photo: CC - rdecom
Celiac.com 03/14/2012 - A group of researchers recently studied the ways in which HLA-DQ2 and DQ8 might influence the severity of celiac disease. Specifically, the team wanted to study HLA-DQA1 and DQB1 profiles in adults with different forms of celiac disease, including adults with complicated and potential celiac disease, the most seriously affected, and those with the best preserved histologic end of the pathologic celiac spectrum.

The researchers included F. Biagi, P.I. Bianchi, C. Vattiato, A. Marchese, L. Trotta, C. Badulli, A. De Silvestri, M. Martinetti, and G.R. Corazza. They are affiliated with the Coeliac Centre/First Department of Internal Medicine, Fondazione IRCCS Policlinico San Matteo, University of Pavia, Italy. 
The team conducted HLA-DQA1 and DQB1 molecular typing for 218 adults with celiac disease. Of these, 169 had uncomplicated celiac disease, 27 had complicated celiac disease, and 22 had potential celiac disease. They used 224 healthy stem cell donors as a control group.
The team analyzed HLA-DQA1 and DQB1 gene polymorphism using polymerase chain reaction sequence-specific primers and/or reverse polymerase chain reaction sequence-specific oligonucleotides. They found, as expected, that the frequency of HLA-DQB1*02 allele, DQB1*02 homozygosity, and DQB1*0302 gene were statistically different in the four groups.
However, multivariate analysis showed that patients with potential celiac disease have a higher frequency of both HLA-DQB1*0302 and HLA-DQB1*0603 alleles, along with a reduced frequency of DQB1*02 homozygosity, as compared with patients with uncomplicated and complicated celiac disease.
The increased frequency of DQB1*0302 coupled with the reduced frequency of DQB1*02 homozygosity in potential celiac disease supports the idea that variations in clinical/pathologic expressions of celiac disease might reflect different immune system triggers. This observation could impact the way in which celiac disease is understood and studied in the future.
Source: