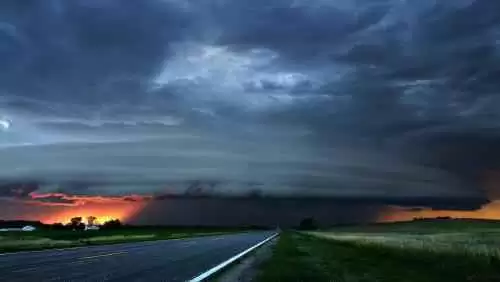 Caption: A study sheds light on intraepithelial lymphoma complicating celiac disease. Photo: CC--Zooey
Celiac.com 12/22/2016 - The nature of gut intraepithelial lymphocytes (IELs) lacking antigen receptors remains controversial. A team of researchers recently set out to better understand the mechanisms by which innate intraepithelial lymphocytes develop in the intestine and become cancerous in celiac disease patients.
The research team included J Ettersperger, N Montcuquet, G Malamut, N Guegan, S Lopez-Lastra, S Gayraud, C Reimann, E Vidal, N Cagnard, P Villarese, I Andre-Schmutz, R Gomes Domingues, C Godinho-Silva, H Veiga-Fernandes, L Lhermitte, V Asnafi, E Macintyre, C Cellier, K Beldjord, JP Di Santo, N Cerf-Bensussan, and B Meresse.
---
Celiac.com Sponsor (A12):


---
---
Celiac.com Sponsor (A12-m):


---
They are variously affiliated with the INSERM UMR1163, Laboratory of Intestinal Immunity, Institut Imagine; Laboratory of Human Lymphohematopoiesis; Institut Necker-Enfants-Malades, INSERM UMR1151 and, Biological Hematology, AP-HP Necker-Enfants-Malades; the Université Paris Descartes-Sorbonne Paris Cité and Institut Imagine in Paris, France; AP-HP, Department of Gastroenterology, Hôpital Européen Georges Pompidou, 75015 Paris, France; Institut Universitaire d'Hématologie, Hôpital Saint-Louis, Paris, France; Innate Immunity Unit, Institut Pasteur, 75015 Paris, France; INSERM U 668, Paris, France; Paris-Descartes Bioinformatic Platform, 75015 Paris, France; and with the Instituto de Medicina Molecular, Faculdade de Medicina de Lisboa in Lisbon, Portugal.

The team was able to show, in humans and in mice, innate intestinal IELs expressing intracellular CD3 (iCD3(+)) differentiate along an Id2 transcription factor (TF)-independent pathway in response to TF NOTCH1, interleukin-15 (IL-15), and Granzyme B signals.

In NOTCH1-activated human hematopoietic precursors, IL-15 induced Granzyme B, which cleaved NOTCH1 into a peptide lacking transcriptional activity. As a result, NOTCH1 target genes necessary for T cell differentiation were silenced, and precursors were reprogrammed into innate cells with T cell marks, including intracellular CD3 and T cell rearrangements.

In the intraepithelial lymphoma complicating celiac disease, iCD3(+) innate IELs acquired gain-of-function mutations in Janus kinase 1 or Signal transducer and activator of transcription 3, which enhanced their response to IL-15.

The research team observed and described gut T cell-like innate IELs, decoded their pathway of change, and showed their malignant transformation in celiac disease.

This study offers an exciting glimpse into the hard work being done in the far corners of celiac disease and cancer research.

Source: