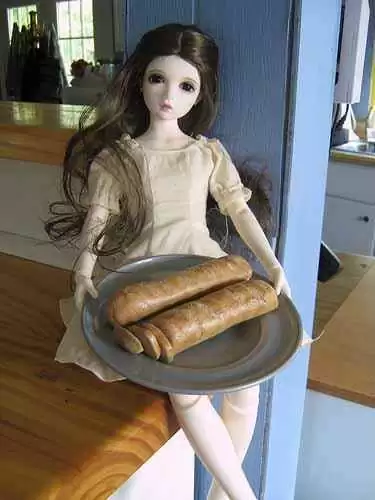 Caption: Irish Study of Gluten-Free Breads
Celiac.com 06/10/2010 - New research is currently underway in Ireland, as researchers test "pseudo-cereals" to determine the quality of  replacements for glutenous grains such as, wheat, rye and barley. Many celiacs, especially those with delayed diagnosis', suffer from malabsorbtion and malnutrition. It is therefore more important for celiacs to ingest grains that are vitamin fortified than it is for non-celiacs. Researchers at Teagasc Food Research Ashtown are attempting to address the nutritional concerns for gluten-free products. They are working to  formulate gluten-free bread products that are tasty, and have higher nutritional properties.
Doctor Eimear Gallagher, of Teagasc Food Research Ashtown, is leading the current research project which primarily focuses on using "pseudo-cereals" such as amaranth, quinoa and buckwheat, to replace gluten containing grains,  also known as wheat, rye and barley. Dr. Gallagher suggests that the demand for new and improved gluten-free bread products is growing  rapidly due to greater public awareness of celiac disease, and the rise in positive celiac diagnoses'.
---
Celiac.com Sponsor (A12):


---
---
Celiac.com Sponsor (A12-m):


---
Celiac affects approximately 1 percent of the population. Which means that 1 percent of the population must look for alternatives to favored grain products such as bread, pizza and cereals to name a few. While there is a large variety of gluten-free products on the market, many gluten-free products are described as being crumbly, brittle, bland and often rendered  inedible. Gluten-free products are not only considered inferior in texture and taste to their wheat counterparts, but they are also criticized for having inferior nutritional value. Most mainstream breads and grains are vitamin fortified and therefore contain many essential nutrients, vitamins, and fiber. However, most gluten-free grains are typically made with starches and refined flours such as rice, corn and potato starches, which are low in nutrients and are not usually fortified.

Dr. Gallagher and researchers are studying characteristics of pseudo-cereals to replace wheat in grain products. Amaranth, quinoa and buckwheat are naturally high in nutritional values with high levels of protein and dietary fiber, which make them excellent grain alternatives  for celiacs. Dr. Gallagher's findings showed that all of the pseudo-cereal breads revealed a significant increase in antioxidant and polyphenol activity, compared to the gluten-free control group.

Teagasc  food researchers are also working hard to create a dairy-based ingredient that can produce the same properties in bread as gluten does. So far researchers have discovered that casein aggregates and forms a protein network which can retain gas in gluten-free dough. The reactions are similar to gluten containing wheat dough, but this is a work in progress and more studies are needed.

Dr. Gallagher's studies have revealed significant information on ingredients, formulations and technologies used to make gluten-free products, which will help provide edible and healthy alternatives to gluten-free products.

Source: