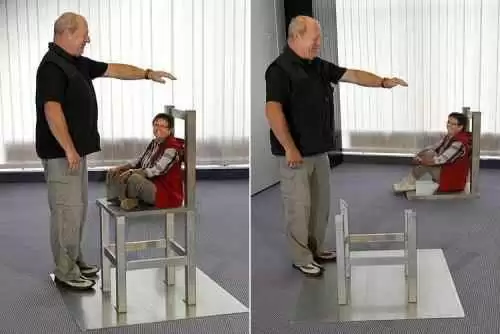 Caption: Image: CC--brett jordan
Celiac.com 06/11/2016 - It's never become so clear to me how much our health and quality of life are dependent upon the food we eat since seeing myself, my family and more than my share of celiac friends and acquaintances make the transition to grain-free from gluten-free. This is evident in witnessing such positive results just from eating a biologically appropriate diet, the paleo diet, which is grain-free and thus gluten-free. Some have this simple diet termed as the caveman diet, the paleolithic diet and what-have you, but in essence it has been deemed "man's original" diet.
In my approaches to the topics of the paleo diet, I discovered the affects this diet has on man's health as a low glycemic alternative to man's diet, aiding ills and physical betterment through glycemic control. In my research and through working with many professionals over the years I've explored a variety of diet, health and lifestyle regimens and looked in depth into the prevailing topic of non-responsive celiacs, also known as refractory celiac disease.
---
Celiac.com Sponsor (A12):


---
---
Celiac.com Sponsor (A12-m):


---
The paleo gluten-free diet is based on the premise that humans do best eating the foods our ancestors ate prior to the advent of agriculture and animal husbandry around 10,000 B.C. This proven theory is that modern humans do best on paleolithic nutrition because human genetics have largely remained the same since the pre-agricultural era, and thus our genetic makeup is best suited to the ancestral human diet—no grains at all. Taking our current bodies and then applying how man ate back in the day has been having profound effects on the general health and well-being within research and study results.

According to research, pre-agricultural humans were free of the diseases of the civilized world such as cardiovascular disease, cancer, obesity, and autoimmune diseases. Modern studies, including clinical studies, have shown as well that eating paleo gluten-free can help or reduce risks of a variety of serious health conditions. This includes issues associated with high insulin and blood sugar levels, which can lead to a variety of diseases and health conditions such as hypertension, high cholesterol levels, obesity, type 2 diabetes and gout. That's because many foods on the paleo gluten-free diet are low-glycemic, which is evidenced in the ills they are void of, which we now classify as "normal" or aging, or an aging "disease".

Grains are biologically similar to table sugar, causing an unhealthy spike in insulin upon consumption. Most of the carbohydrates consumed on the paleo gluten-free diet, consisting of a variety of vegetables, fruits, proteins and healthy fats are low-glycemic. Honey, maple syrups, etc. are currently debatable and this is another topic all together.

What's the big deal about the Glycemic Index? According to studies, a low-glycemic diet can help with obesity, type 2 diabetes, polycystic ovarian syndrome, cardiovascular disease, as well as other conditions such as Alzheimer's, depression and non-responsive celiac disease. Some of the benefits of low glycemic eating include: improved weight loss, decreased hypoglycemia, steadier moods, mental clarity, sleep improvement, and reduced food cravings, which means less binge eating. This also means less overweight children with early onset diabetes, which is truly a rapidly growing concern.

It is to our benefit that we all take a good look at our diets and the effects that the carbohydrate intake of the currently prevailing "standard" gluten-free diet has on our bodies. Let's determine if what we are eating could be causing health conditions that could possibly be reversed or avoided. Should we be willing to entertain the idea of change? The change could be as simple as taking a sincere look at man's original diet, the diet we were biologically designed to live on.

Could our original diet of no grains, low carbohydrates and high "good" fats be a door we need to open, step through with our eyes wide open and be willing to learn about? I truly believe this topic answers many mysteries and unresolved diagnoses.