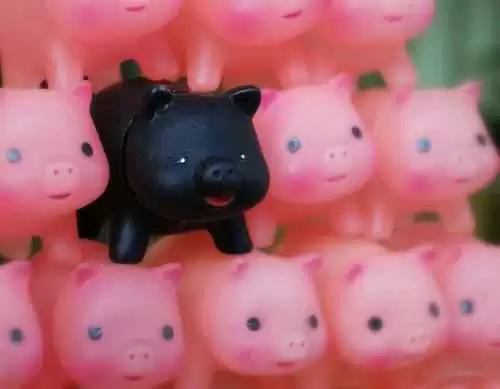 Caption: Photo: CC--Tanakawho
Celiac.com 06/13/2016 - Researchers Umberto Volta, Giacomo Caio, and Roberto De Giorgio, of the Department of Medical and Surgical Sciences at the University of Bologna in Bologna, Italy, recently submitted a letter to the medical journal Gastroenterology.
In their letter, the researchers respond to a recent paper, published by Carroccio et al, reporting on the prevalence of autoimmunity (as identified by positivity of antinuclear antibodies [ANA] and associated autoimmune disorders) in non-celiac wheat sensitivity (NCWS) compared with celiac disease and irritable bowel syndrome (IBS). They note that the study results, based on retrospective and prospective data, showed that the prevalence of ANA in NCWS was significantly higher than in celiac disease and IBS (46% in NCWS vs 24% in celiac disease and 2% in IBS, retrospectively; and 28% in NCWS vs 7.5% in celiac disease and 6% in IBS, prospectively).
The team found these results from the Carroccio study to be scientific interesting because NCWS, more than better known autoimmune disorders, such as celiac disease, shows a surprisingly high autoimmune profile. They note that celiac disease is a well-established autoimmune condition often marked by different types of autoantibodies and associated autoimmune disorders. Such autoimmune features have not been seen so far in NCWS and the odds of these patients developing autoimmune dysfunction remains unknown.
The team's data showed that only 14% of 486 patients with NCWS had an associated autoimmune disorder including thyroiditis, psoriasis, Graves disease, type 1 diabetes mellitus, and atrophic gastritis. In contrast, about 30% of 770 celiac patients showed the same autoimmune manifestations. These findings are in line with previously published data.
They point out that another interesting aspect that came out of Carroccio study is the very high rate of ANA in their cohort of NCWS versus celiac disease and IBS patients. The team notes that their own experience shows ANA to be higher in celiac disease than NCWS and IBS (49% vs 37% vs 6%), which indicates a substantial autoimmune profile in celiac disease, compared with the two other conditions. They also note that evidence showing patients with NCWS to have higher rates of ANA compared with IBS is in line with the results presented by Carroccio et al.
They conclude their letter by stating that consistent evidence supports a major role of adaptive immunity in celiac disease more than NCWS, and this peculiarity is reflected by a predominant occurrence of autoimmune disorders and autoantibodies (eg, ANA).
However, the challenging data shown by Carroccio et al provide the basis to understand whether NCWS, like celiac disease, show a wide array of autoimmune expressions mediated by adaptive mechanisms.
They call for further studies to better understand what they term the "intriguing relationship between autoimmunity and NCWS."
Source: