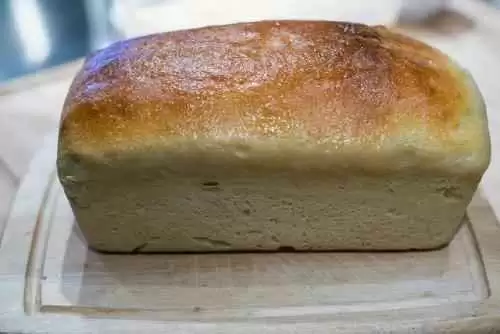 Caption: Image: CC-- Edsel Little
Celiac.com 10/06/2016 - You do not need to be celiac to need to stay away from gluten. Wheat isn't just harmful to celiac or gluten-sensitive individuals. Did you know that just one slice of wheat bread raises one's blood sugar higher than 3 teaspoons of table sugar? That is equivalent to 12 grams of sugar! Talk about diabetes waiting to happen!
I am very diligent in reading over even the gluten–free ingredients of products to ensure they are indeed gluten-free. I decided to start grabbing items off of the shelf to read the other listed ingredients as well. Wow, was I surprised! Sugar, high fructose corn syrup, corn syrup, fructose etc.! Sweetener and especially sugar are added to so many things; it is really horrible. No wonder Americans are addicted to it. We have many new diagnoses and physical disorders stemming from the standard American Diet, the "improper diet", not to mention a rapid rise in obesity statistics and diagnosed diabetes.
---
Celiac.com Sponsor (A12):


---
---
Celiac.com Sponsor (A12-m):


---
Americans love bread, gluten-free or not. Go to a restaurant and what is the first thing brought to the table? Bread! Can you imagine being brought some cut up cucumbers and celery instead? Now THAT would be a nice change! I often ask for this by the way and suggest you do as well.

Kids products are the worst! To give a tiny or growing body with a rapidly developing brain that needs proper nutrition all that junk, additives and unhealthy ingredient are a crime. If your child has been having trouble focusing in school, I highly advise you to look at the ingredients list of the food and snacks he or she eats and check out the children's menu at a restaurant. Gluten-free foods as well.

You may not have any issues with gluten and wheat type bread but it is harming your body in one way or another and I strongly advise you to stay away from it and keep your family off of it too. I also highly suggest you start being diligent and read your gluten-free product's ingredients list. Going gluten-free is the first step as a diagnosed celiac or one who is gluten intolerant, but getting healthier or staying healthy is of utmost importance to a long and healthy lifestyle. Your body's future is in your hands.