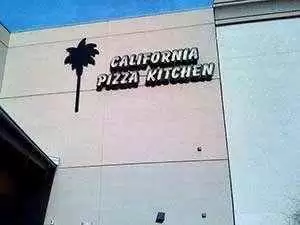 Caption: Photo: CC-Dave Dugdale
Celiac.com 09/05/2011 - The rise in celiac disease awareness and the explosion of foods for people who must eat gluten-free is generally a good thing. However, when companies rush products into the gluten-free market without a well-practiced and comprehensive plan, they can easily make mistakes.
Consider the case of California Pizza Kitchen. In June, the company proudly announced the debut of a gluten-free pizza crust. Then, in August, the restaurant chain quietly pulled the crust from its menu, in what appears to be a re-evaluation of its gluten-free preparation process.

This is a good thing, since numerous customers complained of symptoms of gluten-contamination, and the company itself acknowledged that their preparation process allowed possible cross-contamination from their standard pizza crusts.

Many in the celiac community have pointed out that even though the crust is gluten-free, it is being prepared in the same areas as the gluten-containing crusts. So the pizza could be cross-contaminated with wheat, which has adverse health effects for people with celiac disease and gluten-sensitivity.

On the California Pizza Kitchen Twitter feed, the company said that it is reviewing its preparation procedures, while leaving open the possibility that it might once again offer gluten-free pizza.

Efforts by companies like Walt Disney, and more recently by Subway, show that it is possible to consistently deliver a safe and satisfying gluten-free dining experience to large numbers of people. However, it takes awareness of needs of the gluten-free community, and a comprehensive preparation and delivery plan to do it consistently well.

Ideally, California Pizza Kitchen will learn and grow from this experience, and return from the drawing board with a plan to deliver safe, gluten-free versions of their unique and much-loved pizzas.

Until then, stay tuned...